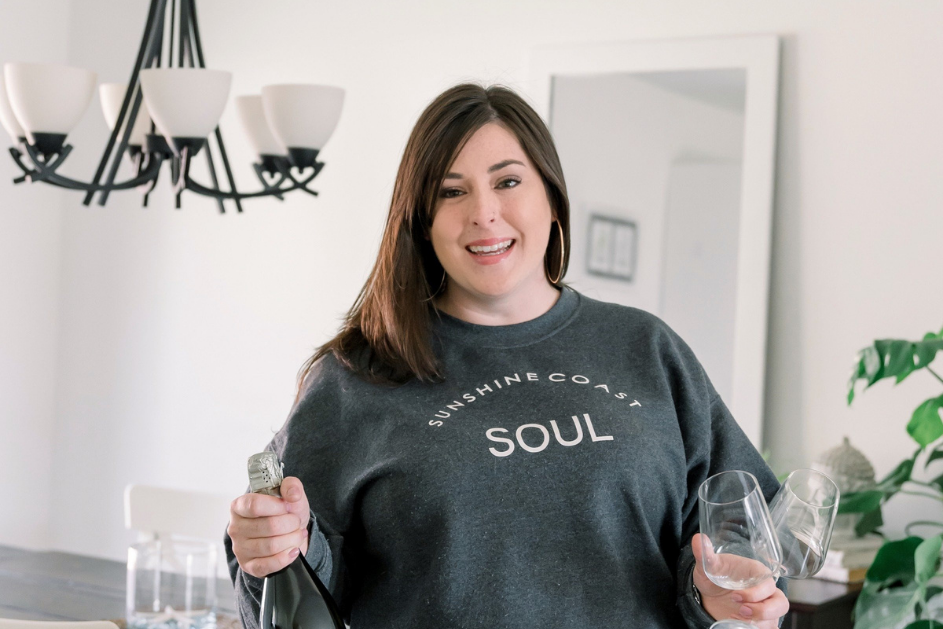 I pride myself on being a
first-time home buyer's dream real estate agent
. It's so exciting to be part of someone's journey into their first home. And it's so exciting to know that I can really help them understand the whole home-buying process, so that they can make a much better and better-informed decision. 
Of course, as an experienced real estate agent, I've seen it all—which is why I'm using my blog to help share my knowledge. You might find my
guide to buying land on the Sunshine Coast
helpful, along with my
Sechelt Home Buyer's Guide
.
And today, we're tackling all the mistakes home buyers make. I especially see these types of mistakes when people are buying their first home, or when
buying a vacation property
. Let's jump in! 
Mistakes Home Buyers Make
No, the biggest mistakes that home buyers make aren't choosing a home with the wrong colour siding or a master bedroom that's too small. When I say 'home buyer mistakes,' I'm talking about serious mistakes that can cost you serious money and keep you from being able to get your dream home. 
You can always paint your siding or take out a wall to expand your bedroom. But buying real estate without a good guide who can help you understand the process will set you up for failure. 
Mistake #1: Contacting The Listing Agent Without Representation
I know—you've driven past your dream home, and there's a 'for sale' sign on the front lawn. It's so tempting to call the listing agent, right? What's the harm in taking a walk around the house, while you're still looking for your own real estate agent?
Unfortunately, dealing with a listing agent directly can actually create many problems down the line. It can make it difficult to negotiate, and it may also lead to disputes over commissions. They may even require you to sign a contract saying you'll work with them before letting you see the house.
Remember, the listing agent is on the home owner's side—not yours. 
Mistake #2: Shopping Before You Pre-Qualify For A Mortgage
Again, I know it's tempting to start looking at homes, as soon as you decide now is the time to buy. But take it from someone who knows—searching for homes takes time. Getting pre-qualified or pre-approved with a mortgage broker can give you peace of mind, along with more direction on what to be looking for.
Why spend hours painstakingly going through
MLS listings
when you are not sure what your  actual parameters will be? 
Mistake #3: Not Shopping For The Best Lender Rate
Your bank will happily set a lender rate for you, assuming you've got a good credit rating, savings, and the like. But that doesn't mean it will be the best rate possible.
This is the time to negotiate! 
I always recommend working with a mortgage broker to get the best possible rate possible, because this can save you thousands of dollars over the life of your mortgage. It's so worth it. 
Mistake #4: Not Selling Your Home First
OK, let's assume this isn't your first home.
If that's the case, I highly recommend you sell your current home before you begin the process of buying another.
This way, you won't be pressured into selling your home at a lower price, and you also won't feel rushed to pay more for your purchase
if you find your dream home. 
Mistake #5: Not Educating Yourself About All The Costs Of Buying A Home
Buying a home is serious business.
And the true cost of buying a home is so much more than the listing price alone. Trust me: legal fees, transfer tax, property tax, and GST can all add up quickly, and that's not factoring in expenses like moving costs, new landscaping, or window coverings. This is one of the many reasons why it's so helpful to have a guide who can walk you through the process. 
The Biggest Mistake That Home Buyers Make
All of this leads me to the biggest mistake that a potential home buyer can make: not find a local realtor who you can trust to protect your interests, and who has the skills and expertise to help you find and negotiate your dream home. 
A good, experienced real estate agent is primed to help you find the best possible deal for your home. And a good, experienced
local
agent is primed to help you negotiate the often quirky realities of properties and regulations in your given area. 
When I work with clients, my goal is always to make the home buying process easy. I make sure my clients understand the process, and how to use it to their advantage. And I also make sure we have a little fun in the process!
If you're a first time home buyer, don't miss my,
Home Buyers Guide
which covers listings, showings, offers, contracts, closing, and moving in (
in other words, everything you need to know
!). And if you're ready to start your real estate journey on the Sunshine Coast,
Let's get in touch
.