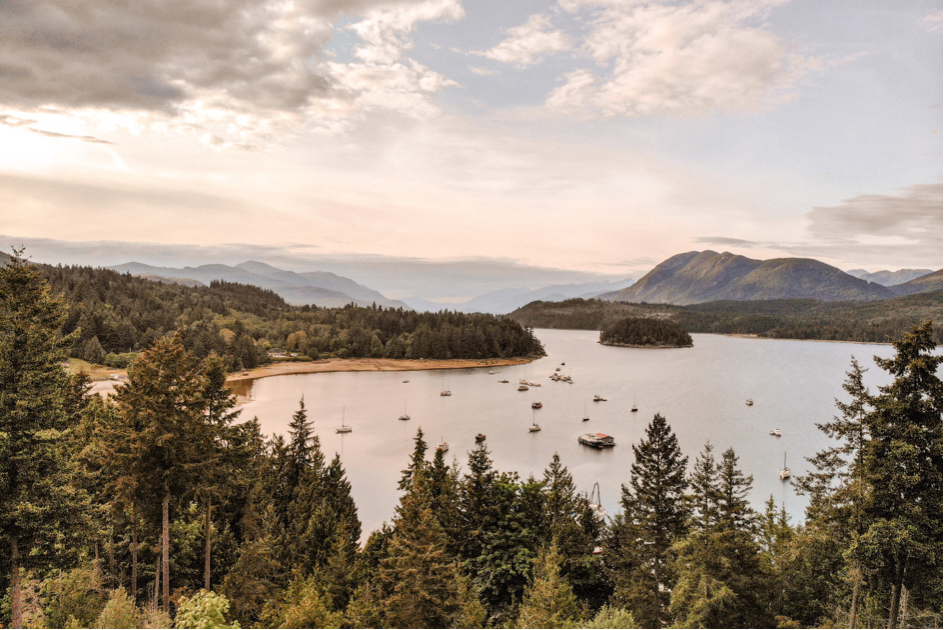 Thinking about buying a home in Sechelt? Great! There are so many
great reasons to move to the Sunshine Coast
. Whether you're an active young family looking for a friendly community to call home, or a retiree looking to settle down in the most beautiful place on earth, I'm sure this is the spot for you. 
My passion is for helping people find their dream home in their dream community, and that often means answering lots (and lots and lots) of questions. That's why I'm answering some of my most frequently asked questions in this
Sechelt Home Buyer's Guide
. Let's jump in!
Sechelt Home Buyer's Guide: Questions
Are sinkholes a problem in Sechelt?
No! I'm happy to report that Sechelt isn't full of sinkholes. You might have heard of sinkholes related to the Seawatch development, and I get why that sounds scary! Thankfully, that was a one-time, one-off issue dealing with an-absorbing wet waterfront lands. When you work with a local realtor, we'll make sure to find you a good home on solid land. 
Where does Sechelt get its water?
The majority of Sechelt receives city water provided by the
Sunshine Coast Regional District (SCRD)
. 
What do I need to know about other utilities in Sechelt?
Most of downtown Sechelt is served by a wastewater sewer system, although some homes on the outskirts may use septic systems. A local realtor can help you navigate your options to find the right choice. 
BC Hydro is the main provider of electricity in Sechelt. Natural Gas is also available in most areas, with FortisBC being the main provider. 
There is a large landfill site in Sechelt, as well as a drop-off
recycling and composting centre
.  Curbside garbage pickup is now every other week, rotating between recycling and garbage each week. This is because we now have green waste pickup every week, too!
Finally, don't worry about the Internet - Sechelt has a high speed fibre optic network that works great. The main local providers for TV and Internet are Eastlink Coast Cable and Telus. For rural areas like Port Mellon there is Elon Musk's
Starlink
. 
Is there anything to do in Sechelt? 
Absolutely! Sechelt is a thriving community, growing by about 2% a year. And it offers the best of everything on the Sunshine Coast: outsized natural beauty and friendly people, all in a laid-back and safe community. Plus, it's got a thriving arts and entertainment scene, a new hospital, and all the amenities you could ask for. And that's not to mention that Vancouver is just a hop, skip, and jump away. 
Not surprisingly, there are therefore many new commercial and residential developments springing up, making this a great time to finally make the move to the 'Land Between Two Waters.'
Still not sure if Sechelt is right for you?
Check out my favourite things to do on the Sunshine Coast here. 
Steps For Buying A Home in Sechelt
Find a realtor who focuses primarily on this region. Better yet,

find a realtor who lives here

. This ensures you're getting someone with intimate knowledge of the Sunshine Coast. And a protip: for buyer's protection, I recommend that you

don't

call the listing agent. 

Get pre-approved. Many lenders don't service rural areas (such as some parts of the Sunshine Coast), so try to find a local bank or mortgage broker who sells in this region. This can help you avoid hiccups further down the road in the purchasing process. 

Note the extra costs to consider when buying a home Sechelt, beyond your down payment: legal fees, land property transfer tax, property taxes, home inspection fees, septic inspection fees, WETT Certificate for wood burning fireplaces, and water application fees, to start. Work with a realtor you trust who can help you navigate all legal and financial the ins-and-outs. 

Time for the fun part: start shopping and set up viewing appointments with your designated buyer's agent. To help get you started,

here are Sunshine Coast residential homes currently available

.

With your realtor, write your offer for your dream home when you find it. Your deposit (usually 5%) goes toward your down payment.

While you await closing day (!), find a lawyer or notary who services this area. Someone who is familiar with local land developments can better help protect you. 

When it comes time to move in, I recommend hiring a local company like

Len Wrays

, who offer long distance moves to the Sunshine Coast. If you plan to rent a truck, check out

Prime Rentals

, so you don't have to travel back with the truck! 

And finally, enjoy your beautiful new home in your beautiful new community. 
If you're ready to find a home in Sechelt,
let's connect
. And if you'd like to learn more about buying a home—in Sechelt or anywhere else for that matter—
download my First Time Home Buyer's Guide here
.