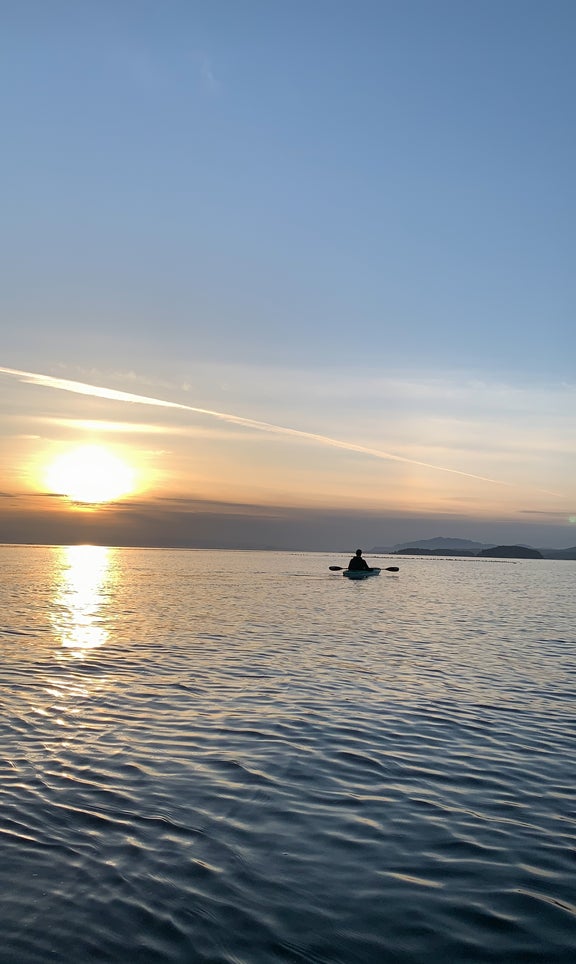 Hiking: British Columbia is an outdoor persons paradise and the Sunshine Coast offers an exceptional hiking experience. There are hikes at every skill level, including ones with waterfalls, creeks and views overlooking the ocean and mountains. You can take in incredible sunrises and sunsets or a local favorite, look out over Gibson's Landing at Soames Hill.
Be sure to check out Cliff Gilker and its waterfalls, Daniel Point with its intense workout, Pender Hill with its amazing views and Burnett Falls for a backdrop that will make you think you are in Hawaii.
Baseball: The Sunshine Coast Baseball Association hosts an annual tournament that draws people from around British Columbia. There's a food court, a beer garden, and of course, baseball! Take in a few games and meet people while enjoying local craft beer and delicacies.
Kayaking: You can rent a kayak almost anywhere along the coast and head out to see amazing marine life. Sechelt Inlet has calm waters, but there are many other spots where you can take in wildlife and scenery from the waters. There are kayaking and paddleboat stores that can get you properly geared up and many of them offer instruction or lead adventure tours, so everyone can get started. A few of my recommendations include Alpha Adventures (Wilson Creek and Madeira Park), Pedals and Paddles (Sandy Hook), and Sunshine Kayaking (Gibson's Landing).
Dining: The Sunshine Coast has many excellent restaurants, often serving locally grown and raised food and many of them have spectacular views over the water. Try the fish and chips at Sharkey's in Roberts Creek, where you can eat in or picnic at the beach. Breweries and distilleries keep opening, serving up local craft beer and spirits, so grab a pint or cocktail on the way!  
Camping: Even close to the towns you can find great camping that feels like the middle of the wilderness. You can also spend a longer trip up the Coast to the lakes or even Powell River, and truly be far from civilization. Whether you are an experienced camper or a day-tripper, there are many options across the Sunshine Coast.
Beaches and Boating: It's not called the Coast for nothing. Between the beaches and the lakes, you could spend an entire summer out on the water or fishing lake or ocean-side. There are boat tours and an active community of fishermen who know the best spots. The beaches are also top-notch if you prefer to spend a day soaking in the summer rays.
The Arts: The affordability of the Sunshine Coast has attracted artists and craftsmen for many years. There's an annual art crawl that attracts people from around the world to see local businesses. You'll meet lots of people, have a blast, and see some great art!
Dirt Biking and Quadding: If bikes or ATVs are your style, there are tons of places to hit up on the Sunshine Coast. Both dirt bikers and mountain bikers will find an almost endless number of trails to try out. In the winter, you can sled, snowshoe, cross-country ski, or snowmobile in many of the same spots as well. 
Stargazing: It's hard to find a better place to look up at night than the Sunshine Coast. Take in the majesty of the cosmos from your own home or out at a campsite. Just trust us on this.
Showing or Visiting Property: A great way to see the diversity of the Sunshine Coast, from its waterfront homes to farmhouses to forest cabins. Even if you're not a realtor, you can still visit many places or try out the AirBnB options all around the Sunshine Coast.