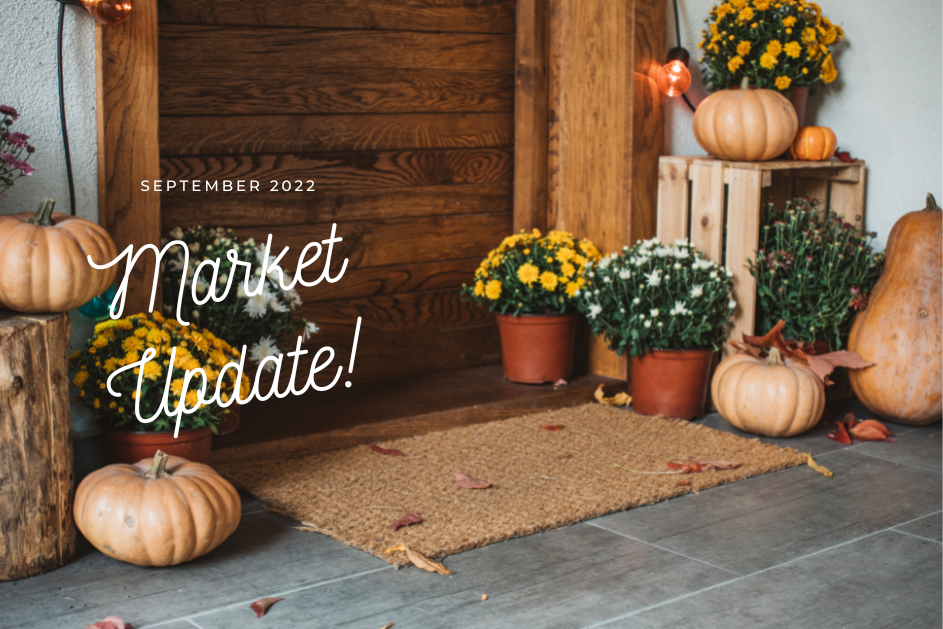 As we start to feel the crisp fall air on those early mornings and Summer starts coming to a close, the Market on the Sunshine Coast continues to cool off as well. With the adjustment of interest rates as the Bank of Canada tries to slow down inflation and a short summer on top of that, Buyers looking on the Sunshine Coast chose to enjoy the sun while it lasted and waited to see what happened with Real Estate Prices in the meantime. However, with fall right around the corner, we are now seeing more new listings and in turn, a balanced market. 
While we see adjustments to our local government bylaws and zonings regarding Short Term Rentals (Check out my latest blog

here

), I am expecting to see even more listings come on the market this final quarter, giving those Buyers an opportunity to be able to purchase a home for prices we haven't seen in years along with doing so in a more standard process. 
If you are a seller and have been awaiting to be able to purchase a home after you sell, now is the perfect time to do so. As I mentioned above, I am expecting more competition to come on the next 6 months as the Town of Gibsons, SCRD and District of Sechelt put in place short term rental restrictions here on the Sunshine Coast. 
Take a closer look to what's been happening in this Market for Sunshine Coast Real Estate: 
Total inventory on the Sunshine Coast has been on the rise since beginning of 2022, this is a direct reflection of solds decreasing, allowing new listings to compile. However, New Listings has actually been on the decline since May with this past month a 5% drop. In saying that, Listings on the Sunshine Coast are up a total 53% compared to September 2021 and expect that to continue. 
Sold prices on the Sunshine Coast have noticeably been adjusting to the new hiked interest rates; balancing out the already high monthly payments BC's West Coast Residents have seen. The benchmark price is now under the million dollar mark dropping an overall $88,000 since its peak in May of 2022. However, prices are still 13% higher compared to this time last year, making it far from a 'Market Crash' for most Sellers. I expect prices to continue to decline however, if listings don't end up picking up as expected, we may reach a plateau instead. 
Listings on the Sunshine Coast have been sitting on the market 21% longer compared to last year. In saying that, how fast listings sold last year was at an unprecedented rate. Today the average time it takes to sell a home on the Coast is approximately 40 days which is still fairly low compared to a more traditional market however, this past month saw an increase of 17.6% which may be some insight into what we could see this winter. 
Selling on the Sunshine Coast has slowed down by just over half since this time last year. Once again, last year homes were selling at a very high and quick pace. Today, we are selling about one home a day per month. Although solds last month showed a 17% drop, the actual numbers only shifted by 5. I am expecting a rise in solds this next month as we are already at last months mark only 15 days into the month. With this I think this is a great time for Buyers to invest! 
Detached home benchmark is $957,200 (13% increase YTD)
Average Days on Market is 40 (21% increase YTD)
Active listings is 273 (53% increase YTD)
Homes sold is 29 (56% decrease YTD)
Attached home benchmark is $675,050
Average Days on Market is 55
Active listings is 41
Homes sold is 6
If you're looking to Buy and Invest on the Sunshine Coast, don't do what everyone else is doing, look at what they're missing and seek out those opportunities right now. Feel free to reach out for a free buyer consultation and see what works best for you. 
If you're looking to Sell on the Sunshine Coast, you still likely hold a lot of profit in your home. Connect with me today for a FREE Market Consultation and find out
Why Aliese
is the one to list your home for top dollar!