Things are changing on the Sunshine Coast! From local demographics, population, tourist volume, working from home and vacation property admiration, significant changes are happening fast. Our local towns and regional districts are revisiting current zoning bylaws and outdated Official Community Plans (OCPs). The main changes we will see will affect density, Short Term Rentals (STR) and home-based businesses.
What changes should we expect, and how will they affect you when buying or selling? Let me break it down for you and dive a little deeper below…
1. Gibsons
Gibsons has been a bit more forward-thinking than the other two municipalities on the Sunshine Coast (the District of Sechelt and the Sunshine Coast Regional District) regarding the zoning bylaw and OCP updates. For example, they have implemented Affordable Housing initiatives by partnering on local developments for more units that are affordable for our locals. The most recent completed project is the Franklin Road project in Lower Gibsons, among other finished and future projects.
In 2015, the Town of Gibsons also made amendments to legalize secondary suites and allow for garden suites in more neighbourhoods. More recently, STRs or AirBnBs have become an issue, taking up housing options for locals and using bylaw enforcement resources with noise complaints and parties.
Here is a breakdown of the changes they are proposing:
Short Term Rentals:
No apartments or condos unless zoned for Tourist Accommodations
Homeowners or caretakers must reside on the property being rented (ex: basement or garden suite or a Bed and Breakfast)
No more than one rental unit per property
Homeowners must obtain a Town of Gibsons Business License
Off-street parking must be provided (one space per two bedroom unit)
Read about current bylaws at
www.gibsons.ca
for more information on the specific conditions.
2. Sechelt
The District of Sechelt's current Zoning Bylaw 25 was adopted around 35 years ago. However, they are still reasonably relevant except for more housing options such as secondary dwellings or "cottages."
Currently, in the R2 zoning, properties under 1,110 square meters don't allow for secondary dwellings or cottages. Bylaw 580 proposes that lots over 900 square meters can have secondary dwellings or cottages, opening up more housing options and investment opportunities.
In addition, they are changing a lot of properties' zonings to increase the density. If you're curious to see your home's proposed zoning, check out this
interactive map
!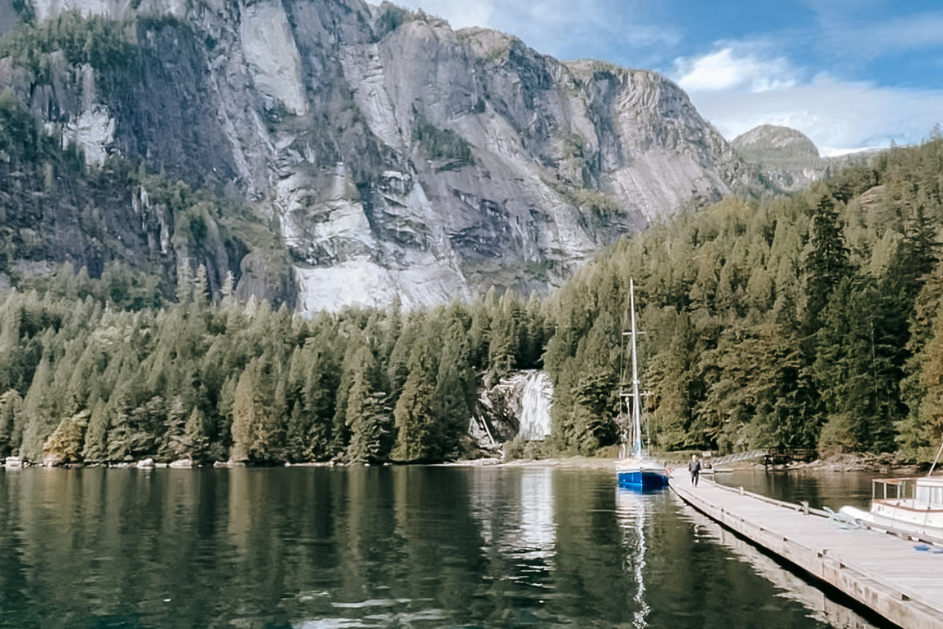 3. Sunshine Coast Regional District (SCRD)
The SCRD represents the larger district of the three municipalities, and its proposed changes will likely have the most considerable impact on our local economy. The current Bylaw 310 was adopted in 1989 and only covers Langdale to Halfmoon Bay; however, there have been some updates since 2020, including changes to STRs. Specifically, they included "Short Term Rentals as "Bed and Breakfasts" to R1 and R2 zoning with lot sizes over 2000 square meters or over half an acre plus other Rural and Commercial zonings.
Here is a breakdown of the changes they are proposing:
Changing the "Bed and Breakfast" terminology to Short Term Rentals across the board to address more nightly rentals
Allow secondary suites and larger auxiliary dwellings or cottages on parcels larger than 2,000 square meters
Increase auxiliary dwelling/cottage sizes to just under 1000 square feet
Currently, auxiliary dwellings/cottages cannot exceed 55 square meters (or 592 square feet). The proposed changes will allow homeowners to build up to 90 square meters (or just under 1000 square feet). However, the SCRD will not allow STRs in the newly constructed larger auxiliary dwellings, only smaller ones or secondary suites up to two bedrooms and four people.
What should you do next?
Having a local Sunshine Coast agent that is aware of upcoming zoning changes will be a huge help as you consider your next investment! Connect with me for any questions as a buyer or for a complimentary consultation to see if these changes could positively (or negatively) impact the value of your home!