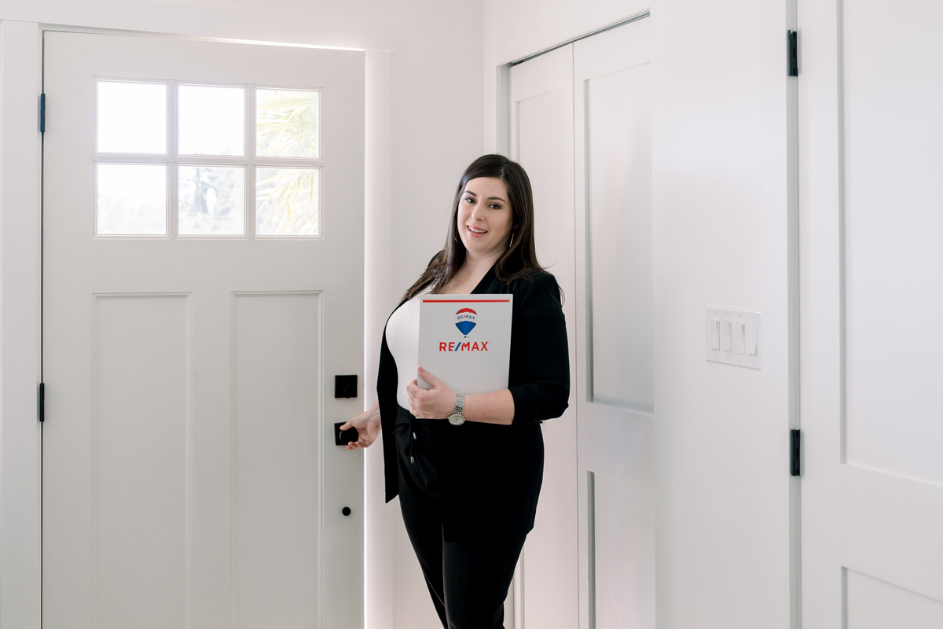 Deciding that now is the time to sell your home can be one of the most exciting and nerve-wracking experiences of homeownership. Saying goodbye to a home that you have lived in and loved can be a challenging decision, but once you do, it's time to take the next steps to prepare your home for sale.
If you've been looking at houses for sale on the Sunshine Coast, BC, you'll have noticed that prices have grown incredibly quickly, and we are still in a
strong seller's market
.
Start Your Research
Before diving too deep into selling your property, get an understanding of the market conditions in your local area. Check out local listings and chat with other homeowners in your area. This knowledge will help you have productive conversations with real estate professionals down the track – and give you a general idea of what your property may be worth.
If you're also purchasing a property, remember that will impact your timeline. Buying and selling at the same time can be tricky to manage but with the right
local listing agent
, such as myself, you can be confident in knowing that I am there to guide you through the process with ease.  
Find an Agent
Once you're serious about selling, your next step should be, as I mentioned above, to contact a qualified Sunshine Coast, BC real estate agent who you can trust to sell your home. Today's real estate market is red hot; there just aren't enough homes for sale on the Sunshine Coast to meet demand. However, it is still essential to have the right professional that you trust represent you and your property through this process.
If you're ready to take the next steps in selling your home,
let's connect!
During your initial consultation, we will discuss your goals with selling your home, the condition of the real estate market, and our unique marketing strategy for your property. At this point, we will walk through your property and highlight features of your property and what you can do to make sure it presents itself at its best.
When selling real estate on the Sunshine Coast, BC, it is typical that a Property Disclosure Statement (PDS) is put together. This document will detail the property's history for the buyer, including any known defects or events that could impact the property's value. Examples of these events include flooding, fire damage, and pest infestation just as some examples. 
Prepare Your Home for Sale
Your home probably isn't ready to be listed right away. Nearly every home needs some touch-ups before it's ready to shine on the market. As you live in your property, wear and tear happen, and it's best to address it before welcoming potential buyers in to view, especially in this high priced market on the Sunshine Coast, BC. 
Some properties only need some light touch-ups. You would be surprised how much impact and return on investment a fresh, neutral coat of paint can have. This becomes particularly important when sellers customize their homes with accent walls or unique wallpapers that may not be in line with current market trends. Your goal should be to make your home as neutral as you can so that a buyer can visualize how their own possessions would fit into the space.
Next, and this may seem simple, but it can't be stressed enough how important it is to have an immaculate property when you list on the market. Put away any clutter and personal items, including family photos. Unless you bring in a professional staging company to manage decoration, your counters, tables, and shelves should be sparsely decorated. In addition, carpets need to be cleaned, and windows washed. Buyers are paying attention to details and want to see a home that presents a well cared for home, so you want yours to quite literally shine.
Finally, if it fits your budget, hire a professional team to sweep through your home and catch all the areas you may miss or ask me about my
marketing packages!
As surprising as it may seem, a deep clean can have the highest return on investment of any home improvement!
As a seller's agent on the Sunshine Coast, BC, it is my job to help you understand how you can ensure that your property presents its best and achieves the highest purchase price. 
Marketing Materials
When the property is ready for sale, we will arrange for a professional photographer and a videographer to start compiling marketing materials. Each home should have a marketing plan curated to the property and seller's needs, and that's exactly what me and my team do! 
Buyers are now able to find properties with the click of a button. I know digital marketing – it's my job as an award winning real estate agent on the Sunshine Coast, BC to make sure that properties I list are represented on all digital platforms and easily accessible to potential buyers. I target online listing portals, social media, and my extensive professional network near and far. 
We List Your Property
We are in the middle of a seller's market. Data shows that properties are only staying on the market for an average of 13 days. Therefore, once your home is listed, we will be moving quickly with inspections and open houses.
During this period, it's your job to maintain your home in its best condition so that you're prepared for any last-minute showings. The best selling conditions are when we get multiple offers, so we want to ensure we get as much exposure and as many parties through your property as we can. 
Negotiations
The sale negotiation process changes with every property. If we have multiple offers, we may move into a second round, but if we only have one, then we will work with the buyer's representative to ensure you have the best outcome. 
Connect with a Real Estate Lawyer
To buy and sell property on the Sunshine Coast, BC, you must work with a lawyer or notary. Their job is to protect you legally, discharge your current mortgage, answer all your legality questions, review legal documents, and finalize the sale. 
For a smooth selling experience, engage a lawyer before listing your property on the open market to ensure availability. 
Finalize Legal Documentation
With price and conditions negotiated and signed, the buyer will pay their deposit to the buyer brokerage's trust account. Several documents are required to transfer title when selling a home on the Sunshine Coast, BC, which your legal representative will guide you through. 
Moving Time!
With your home sold, it's time for you to plan your move and take the next steps in your journey. Pack your belongings, book your moves, and ensure that the property is entirely vacant by possession date of your contract. 
For more information about selling a house on the Sunshine Coast, BC, check out my
Seller's Guide
. If you're ready to take the next steps, I'd love to
connect
!
Feel free to give me a call or shoot me an email anytime!