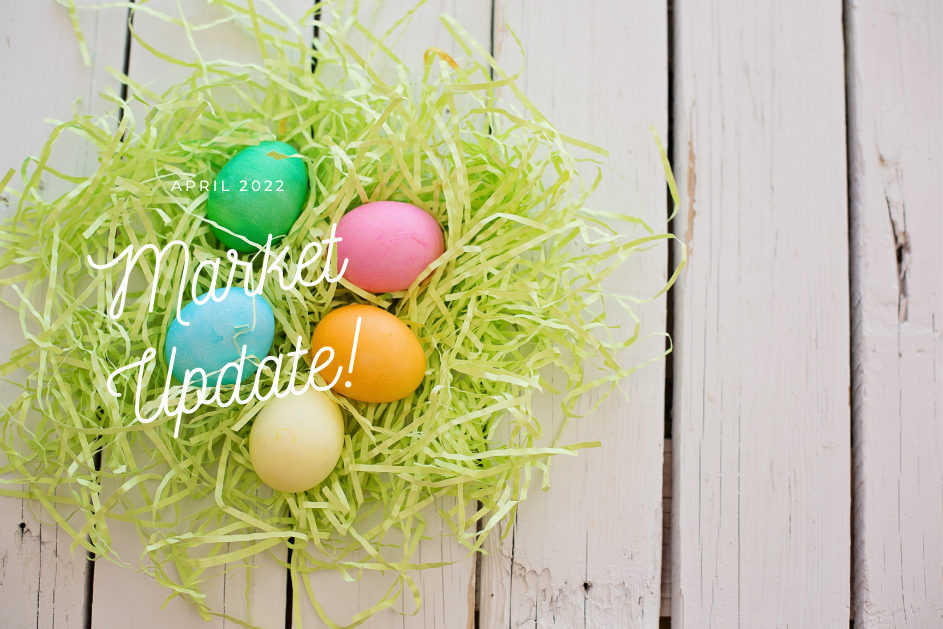 Last month the market had sprung into action and this month it is continuing to spring. However, on a more current basis, we are seeing a slight shift in the market with less multiple offers, longer days on the market and some homes being sold under asking while seller's changing their marketing tactics to be ahead of the anticipated market decline. 
The market shift is from a number of factors including rising interest rates, rising living costs and economic uncertainty for Buyers. I believe in the next few months it will continue to shift but we won't see dramatic changes for a few months still as buyers continue to shop with their locked in lower rates. 
Sunshine Coast listings have jumped up this month as was expected for the spring market. Although, Active listings are still down just over 30% compared to this time last year and 62% since 2020. 

Sunshine Coast prices in March hit a record breaking 8% increase in just one month. This month, we are back to our month to month average since 2020 at just over 2% landing at a median price of $995,600 for a detached home. 

Days on Market

Days on Market for Sunshine Coast listings have dropped, taking less time to sell your home. While this is the case for last month, as I mentioned above, I think this will change in the coming months. Today the average detached home is selling in 23 days. 
Sunshine Coast solds have been steadily increasing which naturally happens with more active listings on the market. Last month, we sold 36% more compared to the previous month. This time around, we sold 44% compared to that. Once again, Buyers are trying to secure those homes while their lower rates are still locked in.
Detached home benchmark is $995,600 (30.1% increase YTD)
Average Days on Market is 23 (32.4% decrease YTD)
Active listings is 137 (14.4% decrease YTD)
Homes sold is 71 (33% decrease YTD) 
Attached home benchmark is $663,550
Average Days on Market is 64 
Active listings is 38
Homes sold is 26
If you're thinking of selling your home on the Sunshine Coast, get in front of the curve and reach out today for a FREE market evaluation and marketing plan. 
If you're wanting or needing to buy on the Sunshine Coast, contact me anytime for a consultation to set up a detailed game plan to get you the home you want within your budget and your desired timeline.