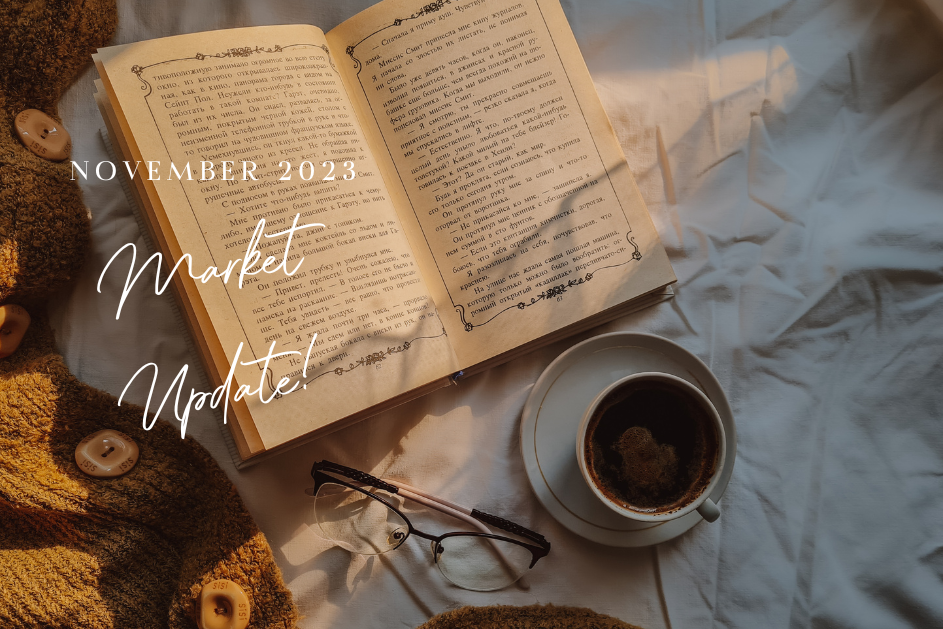 Approaching winter, the real estate market is entering the expected seasonal slowdown, characterized by diminished sales, decreased listings, and price adjustments. Despite this pattern, Canada's persistent housing shortage continues to contribute to an unusual market dynamic, with occasional multiple offers and robust sale prices, even amidst heightened interest rates.
Now, let's dive into the specifics:
In the year-to-date analysis, active listings on the Sunshine Coast have risen by 19.9%. The previous month witnessed a seasonal decline of 4.9%, reducing from 367 to 349. While this aligns with typical winter trends, the inventory remains relatively low compared to a standard market, which has been a driving factor in the peculiar market dynamic witnessed over the past year or two.
Sales have slowed by 12% since the onset of higher interest rates, resulting in a 21.4% decrease compared to the same period last year. The market has experienced a decline of five sales from the previous month, indicating a slower market than usual for this time of year. However, on the ground, there is evidence of a steady resurgence in buyer interest, potentially indicating a robust start to the spring market in 2024.
The average Days on Market, reflecting the time it takes to sell a home, has increased by 31.1% compared to the previous year. This month's data continues this trend, with an 18% increase from 50 to 59 days, indicating a lengthier sales process during these winter months. Nevertheless, the time it takes to sell remains under two months, historically considered short and is attributed to the scarcity of housing inventory.
Sold prices on the Sunshine Coast have witnessed a 2.56% drop from $903,500 to $880,400. While this represents a decrease, the market has demonstrated resilience, showing only a 3.8% decline compared to the same period last year and actually a 1.48% increase compared to two years ago.
While winter traditionally signals a period of dormancy for the real estate market, the data suggests that the market remains active, albeit at a more measured pace. This winter could present a strategic window for buyers and sellers to navigate market dynamics and position themselves for potential opportunities in the forthcoming months.

Looking ahead, the market is anticipated to further slow down during the winter, although not to a complete standstill. Despite challenges, sustained buyer and seller activity may offer insights into potential momentum heading into spring. External factors such as the Bank of Canada's decisions on interest rates could influence market dynamics, possibly leading to a resurgence in 2024.
Detached Home Benchmark: $880,400 (3.8% decrease YTD)
Average Days on Market: 59 (31.1% increase YTD)
Active Listings: 349 (19.9% increase YTD)
Homes Sold: 22 (21.4% decrease YTD)
Attached Home Benchmark: $679,250
Average Days on Market: 33

Active Listings: 60
Homes Sold: 6