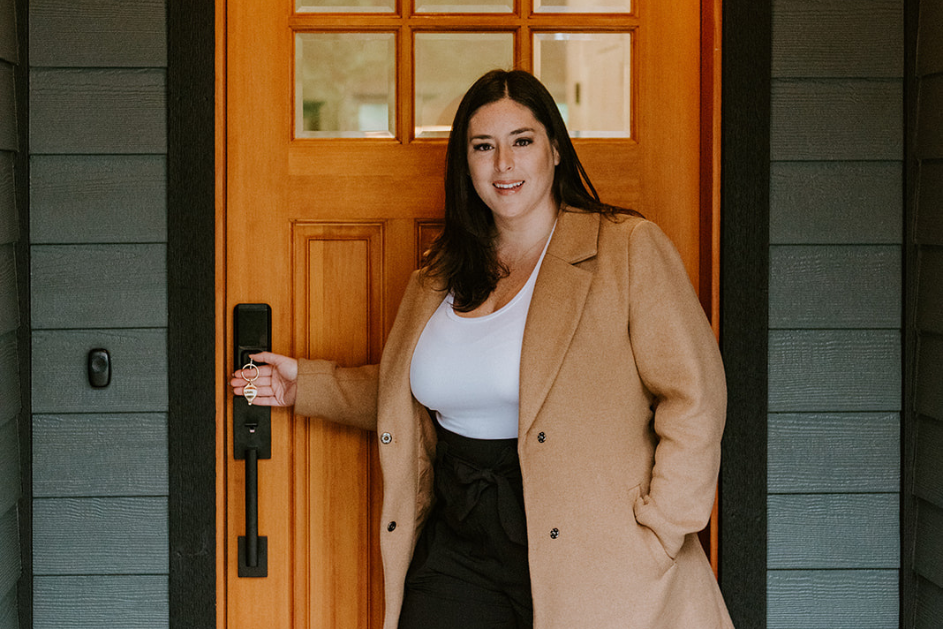 The Sunshine Coast, BC, is renowned for its strong sense of community, and Halloween is no exception to the rule. This picturesque region offers a plethora of year-round activities, from hiking and biking to kayaking and camping. However, it's during Halloween when this coastal paradise truly comes alive with a myriad of eerie delights for kids and adults alike. If you're a Halloween enthusiast, here are four neighborhoods that deserve your attention!:
Mossy Rock in Roberts Creek
: Roberts Creek, BC, is a special gem, established in 1889 by Thomas Roberts. It boasts lush, towering trees and easy access to stunning beaches, making it an ideal spot for families and those seeking to purchase a home in this charming community. Halloween in Roberts Creek is a sight to behold, as the neighbors go all out to create a spooktacular experience. Expect haunted houses, witches, clowns, and creepy music that envelop the streets, drawing around 350 trick-or-treaters each year. A highlight for the kids is the infamous clown ghoul armed with a chainsaw, searching for their newest 'victims.' Once night falls, the celebration continues with a mesmerizing fireworks display.
Hedden and Duffy Residence in Gibsons
: Situated at the intersection of Pratt Road and Fairview Rd in Gibsons, this neighborhood is perfect for families with young children. It's close to Cedar Grove Elementary School, Upper Gibsons, parks, and beaches. Over the years, Tamara Hedden has become a local legend for her elaborate Halloween displays, complete with eerie contact lenses that she sports in the days leading up to Halloween. As an active member of the community, Tamara's spooky creations are eagerly anticipated by the local kids. If you're in the neighborhood, a visit is a must for a dose of Halloween magic.
Woodcreek Park
: Woodcreek Park is the ideal neighborhood for families and retirees, making it a perennial favorite for generations of trick-or-treaters. The community features a dedicated kids' park, pet-friendly trails, and welcoming neighbors who make it a haven for families. Additionally, its location on a public and school bus route ensures that children of all ages can easily access schools and other facilities. At the end of the subdivision, a trail leads down to Bonniebrook Beach, which would otherwise be a lengthy drive away. Amidst the backdrop of larger properties common on the Sunshine Coast, Woodcreek Park fosters a strong sense of community, with homes in close proximity and peaceful, dead-end streets that create a safe and vibrant environment for Halloween fun.
Local Malls
: Every year, the Gibsons and Sechelt Malls on the Sunshine Coast host Halloween festivities for trick-or-treaters. This event not only brings the community together but also offers businesses an opportunity to interact with their customers and admire the adorable costumes worn by kids. For small businesses looking to set up shop, these malls offer a central location with easy access to all the amenities the towns have to offer.
Oceanmount Estates in Gibsons:
Known for its convenient walking distance to the town center, Oceanmount Estates is a neighborhood with a unique charm. Over the past two to three decades, many kids who once called this place home have ventured out into the world, but their parents have remained, ensuring that it remains a welcoming community for trick-or-treaters. The neighborhood's proximity to Gibsons Sunnycrest Mall, where local businesses participate in Halloween Trick or Treat events, makes it a prime destination for families. You can start your evening with a leisurely coffee, then take the kids to the mall for a delightful time, and later, embark on a tour of the neighborhood. Here, you'll discover high-end homes that generously dole out the coveted big chocolate bars and display larger-than-life Halloween decorations, ensuring that your night is filled with treats and spooky sights.

In summary, the Sunshine Coast, BC, offers a fantastic array of neighborhoods that are perfect for Halloween enthusiasts. Whether you're seeking an adrenaline-pumping clown ghoul in amongst the trees, a spooky house with intricate displays and old charm, or a mall space for your business full of cute trick-or-treaters, this coastal haven has something for everyone to enjoy the Halloween season to the fullest. 
Connect with me to learn more about neighborhoods that would suit your ideal lifestyle!