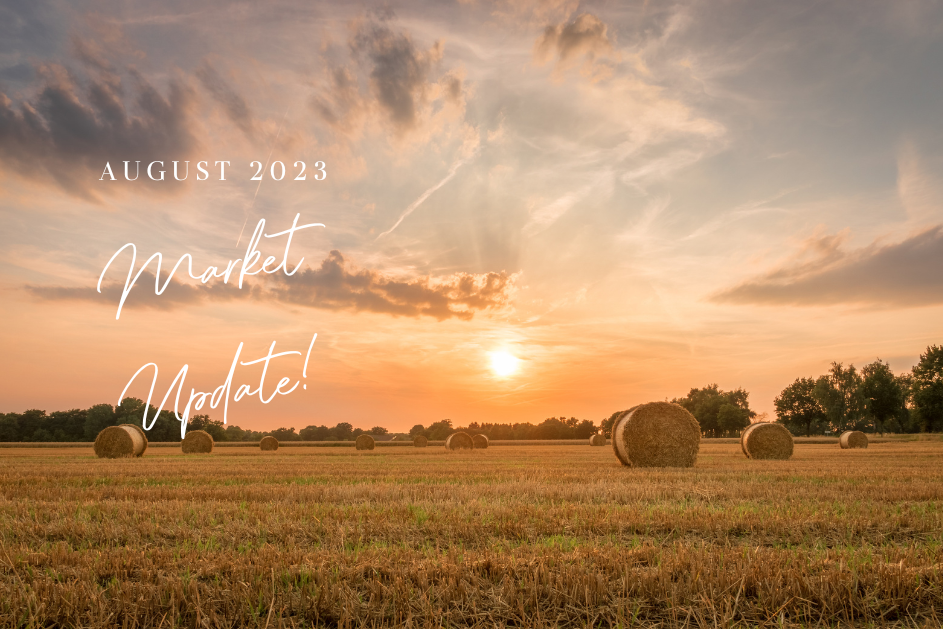 The Summer Real Estate market on the Sunshine Coast BC has once again demonstrated an upward trajectory in Sale Prices but not without a contrast in stabilization of listing activity and a decline in sales. These trends, with high interest rates, are not commonly observed in our real estate market, nevertheless, owing to the scarcity of housing, this has become our new norm. Seemingly, we are in an era of increasingly well-informed buyers and emerging investors trying to ascend the real estate ladder by embracing calculated risks in hopes to cash out when interest rates settle back down in the future. Presently, I am witnessing on the ground today indications of a pre-fall flurry of activity which may be a sight into what is to come for the third quarter in 2023. Let's take a dive into the details below!
Active Listings:
Active listings on the Sunshine Coast have experienced a minor increase from 343 to 346, reflecting a change of less than 1% (.86% to be exact). This adjustment brings our year-to-date increase to a noteworthy 18%. This suggests a gradual and steady rise in the availability of properties, contributing to the ongoing balanced market conditions. Sellers are seemingly making the most of a less competitive environment when seeking to purchase a new home.
Prices:
The most significant movement in this update is the rise in prices. The price of detached homes on the Sunshine Coast has increased from $899,900 to $929,900, marking a substantial jump of 3.33% since the previous month. Despite this considerable monthly increase, the year-to-date price comparison still reflects a decrease of 6.4%. These fluctuations underline the dynamic nature of the market and highlight the importance of staying informed about current trends.
Days on Market:
The average Days on Market has slightly increased by 2.08%, equivalent to just one additional day compared to the previous month. This brings our year-to-date increase to 44.1%, signaling a trend towards a more balanced market compared to historical data. The gradual lengthening of Days on the market can be seen as an indicator of a market that is accommodating both buyers and sellers.
Solds:
Solds have seen a decline of approximately 23.40%, with a total of 36 sales for the month. This downturn could be attributed to the impact of summer travel and activities on buyer behavior. However, a closer look at the market reveals a notable uptick in activity on the ground. As we prepare for the upcoming fall season, there's a noticeable surge in buyer interest, indicating a potential flurry of transactions in the near future.
Market Advice for Buyers and Sellers
As the Sunshine Coast Real Estate Market continues to evolve, it's essential for potential buyers and sellers to remain well-informed and prepared. For buyers, engaging a local real estate professional remains a critical step. These experts such as myself, possess a deep understanding of the area and its property valuations, guiding you through a competitive market. Additionally, reaching out to a mortgage broker to assess your qualification status under the prevailing interest rates is a strategic move.
For those looking to sell their property, recognizing the preferences of today's buyers is crucial. Turn-key properties that offer value for money are particularly attractive in the current climate of high interest rates. Setting a competitive initial price can expedite the selling process and potentially lead to higher sale prices. A local real estate expert can offer valuable insights into pricing strategies and ways to attract prospective buyers.
Summary:
Detached home benchmark is $929,900 (6.4
% decrease YTD)
Average Days on Market is 49 (44.1
% increase YTD)
Active listings is 346 (18
% increase YTD)
Homes sold is 36 (6% decrease YTD)
Attached home benchmark is $665,900
Average Days on Market is 52
Active listings is 50 
Homes sold is 11
Thank you for following along to my updates of the Sunshine Coast Real Estate Market. The dynamic shifts observed this month further emphasize the importance of staying up-to-date with market trends. I encourage you to reach out to me for a free Home Evaluation or a Buyer's consultation anytime. Stay
 tuned for my next update with latest developments and insights into the evolving Sunshine Coast real estate landscape!