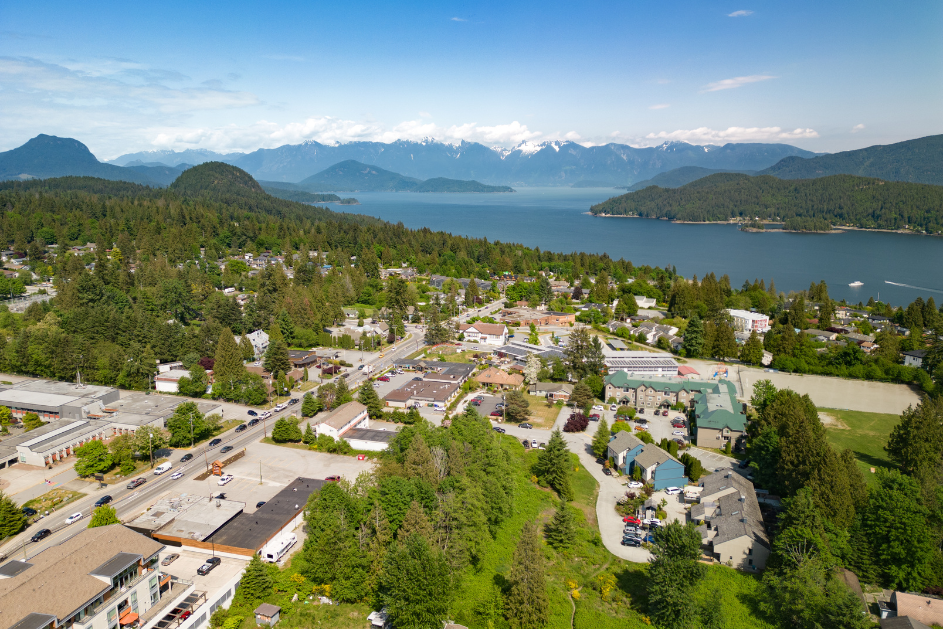 The Sunshine Coast, BC has become a region of Canada offering a one-of-a-kind lifestyle filled with fun and adventures. 
Our hidden gem attracts first-time home buyers and retirees due to its unreal natural beauty, affordability, and relaxed lifestyle. With its proximity to Vancouver and its beautiful beaches, mountains, forests, and lakes, the Sunshine Coast offers endless opportunities for exploration. Whether you're seeking an active family community or a peaceful haven away from city life, this coastal paradise is filled with opportunity. So, if you dream of owning your own piece of paradise without breaking the bank, the Sunshine Coast is the perfect place. 
The Sunshine Coast, Canada is known for its stunning natural landscapes, clean beaches, and scenic trails that lead to waterfalls and panoramic ocean views. Residents enjoy easy access to expansive beaches and trails within a 5-10 minute drive from their doorstep. 
Enjoy waterfalls, ocean views from mountain tops, lush green forests, trickling creeks, flowing rivers. It's the perfect location for outdoor enthusiasts or a leisurely walk with your dog.
Here are the top beaches per area that are worth checking out.
Known for its tranquil seaside ambiance and adventurous outdoor offerings, Gibsons effortlessly weaves together the best aspects of coastal living. Here are some highlights you won't want to miss:
Nestled along the Sunshine Coast, this charming hamlet is a treasure trove of natural beauty and vibrant local culture. Here's what awaits you:
This vibrant town is known for its oceanside beauty and delightful dining scene. It offers a harmonious blend of outdoor adventures and beachfront dining, embodying the spirit of Sunshine Coast living. Here are some highlights of this charming town.
The real estate market on the Sunshine Coast provides excellent investment opportunities, with many homes from the housing boom of the 80s and 90s now reaching an age of 30–40 years. These properties hold immense potential for renovation to create your dream home or to capitalize on rising demand by selling updated properties to those seeking their own slice of paradise.
The Sunshine Coast is not just about scenic landscapes and outdoor adventures; it's also a blooming culinary scene that's become haven for food enthusiasts. The dining scene on the Sunshine Coast is vibrant and diverse, thanks to its support for entrepreneurship and local businesses. From food trucks to fine dining establishments to breweries, distilleries, and cideries, there's something for every taste bud.
Sunshine Coast, BC, is a place where community ties are strong, and the educational system is top-notch. 
It's a heartwarming sight to see how quickly the community comes together in times of need. Whether it's finding a missing pet or supporting a neighbor through financial hardships due to health issues, you'll find an outpouring of support here.
When it comes to nurturing local businesses, the community steps up as well. Whether it's through word-of-mouth referrals or patronizing your shop, small gestures from neighbors can indeed make big waves for your venture.
So why not be part of this supportive community that champions education and looks out for one another?
Yes, we're giving you a bonus reason to consider the Sunshine Coast, Canada, because we can't forget to mention our weather! The Sunshine Coast isn't named whimsically; it generally enjoys more sunshine and less rain than the Lower Mainland.
What about winter? Thanks to our close proximity to sea level, we experience minimal snowfall, usually just one or two separate weeks in a year. During these times, we embrace the change of pace, don our warmest clothes, and cherish those snow-lit days with family.
The Sunshine Coast Regional District area offers an unparalleled lifestyle filled with natural beauty, affordability, outdoor activities, excellent dining options, a strong community spirit, and favorable weather conditions. Whether you are looking for a change of pace or a place to settle down, the Sunshine Coast has something for everyone seeking a unique coastal living experience outside of Vancouver.