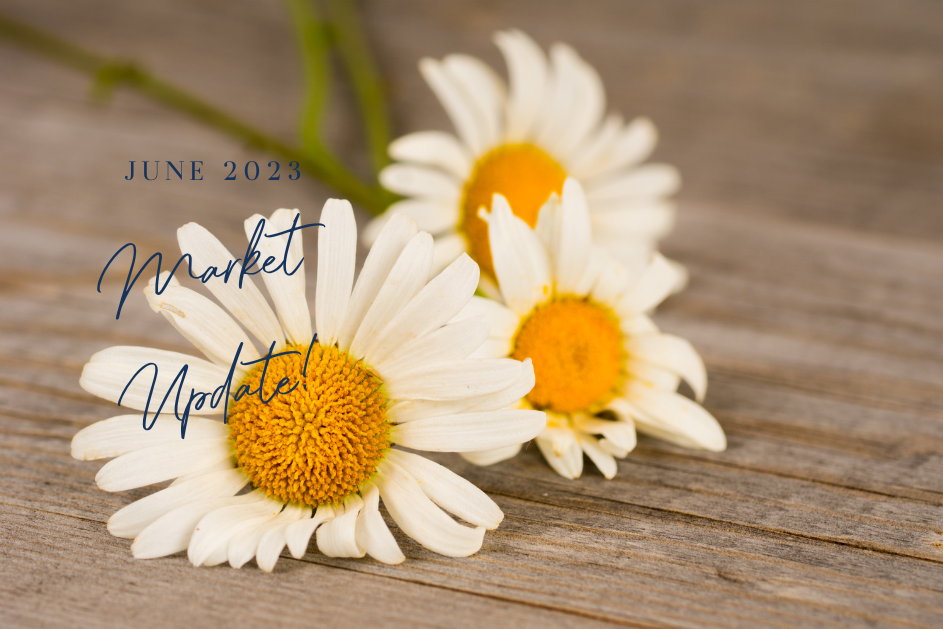 The Sunshine Coast Real Estate market has been balancing out this past month with listings continuing to climb and finally hitting what I would consider a 'normal' threshold that we haven't seen since October of 2020. However, sales on the Sunshine Coast have also been on the rise with the Summer market. Prices have been adjusting still to the new interest rates but the amount of time to sell a home has stayed the same. 
If you are looking to sell your home on the Sunshine Coast, BC, pricing it right and having a marketing plan in place is the key to becoming sold and for top dollar. This includes having your home show ready and putting in that extra time to get those little projects buttoned up. 
If you are interested in purchasing on the Sunshine Coast, it's not all a mad rush (some properties in high demand may have an exception) but being proactive in terms of being available to view the homes or willing to put pen to paper quickly can make the difference between paying a higher price with multiple offers or losing out altogether. Early bird gets the worm, if you will! 
The Vancouver market which we typically follow has been on the up and up the past few months in terms of solds and prices. On the ground today, the Coast seems to be doing the same but the stats will let us know next month! Be sure to read my next newsletter to find out! 
Feel free to reach out anytime for a complimentary Home Evaluation or Buyer's consultation to learn the best direction for you! 
Active Listings on the Sunshine Coast have finally hit over 300 listings between Gibsons/Langdale area to Egmont! In total we sat at 314 which is a 10.5% increase compared to last month and almost 43% year-to-date. We haven't seen this amount of listings since October of 2020, with the highest in the last 9 years being 594 in 2019. I expect an uptick for next month as we are sitting at 79 listings to date for this month which is almost half of the total 150 that we saw in May and historically shows we are right on track for this time of the year. 
Prices on the Sunshine Coast, BC have adjusted to the higher rates with a drop of 2.86% or approximately $25,000 for a benchmark price of $862,000. This is a 17.3% drop compared to this time last year however, we did see a 6.64% uptick last month so we haven't changed too much over the last couple of months, holding that balanced market. I do expect prices to continue to adjust as we just saw another

rate hike by 25 basis points from Bank of Canada 

announced on June 7, 2023. The 2.86% drop we saw is right around the average for any monthly increase or decrease we typically see but the newest rate hike, we likely won't see the effects of it for at least another month or two.
As expected in last month's market update, the Sunshine Coast Days on Market to sell your home has held steady this month and this is a direct correlation of increase of listings but increase of sales at the same time. For an average home it takes approximately 39 days to sell, which in my opinion is still a bit low, but more 'normal' compared to the most recent years which is a 95% difference year-to-date. I expect with buyers enjoying the nice weather we are having, this number may continue to go up however, if a property is listed correctly, it shouldn't have any problem selling in a timely manner. 
Sales on the Sunshine Coast went up this month by 18.6% which is quite a bit less than the 80% last month. We had 51 sales in total which is a 7.3% decrease compared to last year. It is not enough to bring the inventory down, thankfully and I think we will continue to see a balanced market throughout the next month. 
Detached home benchmark is $862,000 (17.3% decrease YTD)
Average Days on Market is 39 (95% increase YTD)
Active listings is 314 (42.7% increase YTD)
Homes sold is 51 (7.3% decrease YTD)
Attached home benchmark is $639,600
Average Days on Market is 46
Active listings is 60
Homes sold is 17