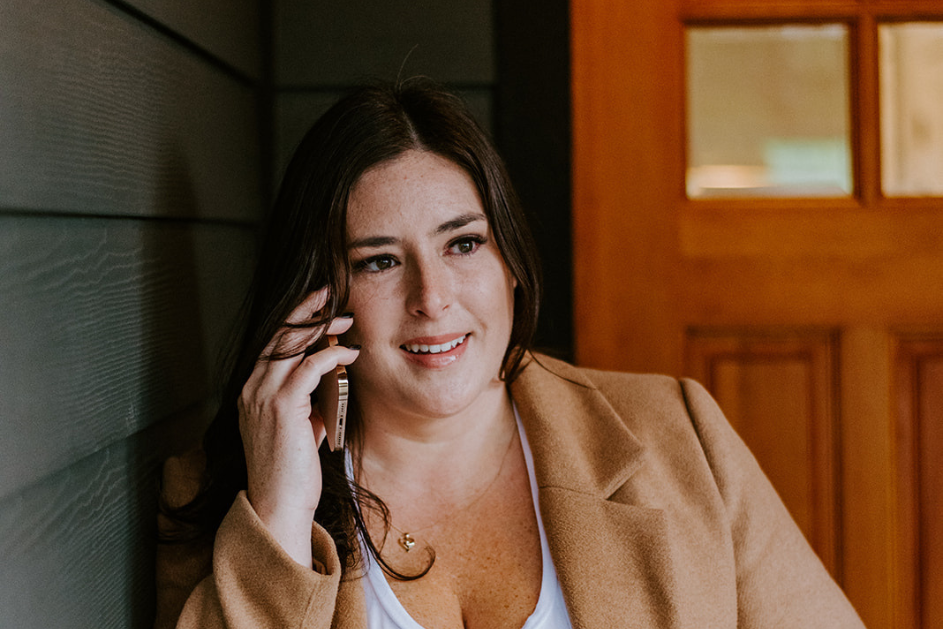 The real estate market on the Sunshine Coast has been tumultuous in the past year, to say the least. Located just north of Vancouver, Sunshine Coast enjoys a laid-back feel which is home to plenty of families who enjoy a relaxed coastal lifestyle. It's becoming increasingly popular, attracting young families who have embraced the benefits of remote work culture.
Now, whether you are looking to buy or sell a house on Sunshine Coast BC, it is crucial to be educated not only in the market itself but on the dynamics of a realtor-client relationship to avoid potential legal issues. A vital aspect of understanding this is the agency's connection to the buyer and seller. Home buyers and sellers often struggle to understand how real estate agents fit into the scene. Whom do they represent, and what are their obligations in terms of confidentiality, loyalty, and professional conduct?
Connect with a Sunshine Coast, BC Real Estate Agent
To buy and sell property on the Sunshine Coast, BC, you should work with a local real estate agent. Their job is to protect your interests, answer all your Sunshine Coast real estate related questions, help navigate the process, prepare and explain the contract, assist in reviewing documents, direct you to the necessary professionals in their field of expertise among many other things.  
For a smooth sale transaction, engaging a full-time, professional, and experienced realtor is key. For sellers, they can help you price your property appropriately, explain the real estate process, foresee and get ahead of any potential issues that may come up upon an offer and negotiate on your behalf for top dollar in the shortest amount of time. 


For Buyers, it is even more important to know how agency works so you can protect your own interests. Many do not know this but agency isn't developed necessarily by signing a contract, it can be by expressing or implying by providing confidential information to the professional. For example, when Buyers attend an open house and inform the real estate agent that they are looking to find a 3 bedroom 2 bath home in Sechelt but are desperate because their jobs start in 2 weeks, this could imply to the real estate agent that they would like the real estate agent at the open house to help them find a home within their criteria. If the real estate agent attending the open house is the representing listing agent, anything they say could be used against them in negotiations upon an offer as that agent is obligated to inform their Sellers. 
With so much at stake when buying or selling property today, it's important to have clarity about your real estate position and who is in fact on your side!
Limited Dual Agency on the Sunshine Coast, BC
Dual agency otherwise known as 'Limited Dual Agency' occurs when both the buyer and seller are represented by the same agent. In 2016, BC Premiere Christy Clark put an end to Limited Dual Agency in most areas of BC, including Sunshine Coast. Why?
The most concerning factor of dual agency is that often clients are uninformed that their agent is representing both parties and what that actual means! This can confuse the buyer or the seller as they are unsure of where their real estate agent's loyalty lies. Dual agency can lead to a conflict of interest and increases the chances of disputes between the buyer and seller 
as the agents have to act in the best interest of both parties
 but with limited communication or knowledge on property value, terms, etc. 
A common scenario that could have once led to a dual agency relationship is when a real estate agent representing a client who wants to sell their property brings a potential buyer who is also represented by the same agent to that property. Today, we would arrange for another Sunshine Coast, BC Realtor to represent the buyer or seller as their sole agent.
The primary concern of dual agency is the inherent conflict of interest. As the seller's representative, a Sunshine Coast, BC real estate agent aims sell for the highest possible price. However, as a buyer's representative, an agent's responsibility is to secure the best deal for their client. 


By representing both buyer and seller, there's no way for an agent to provide the best service for both their clients. This can cause serious conflicts between both parties and put the agent in a tricky spot. The ban of dual agency from the Sunshine Coast is a benefit for all parties. Even before the ban, I always insisted that clients be independently represented. 
What is Non-Client agency?
Non-Client agency occurs when a realtor works with a buyer or seller as a facilitator, but the agent does not represent that party. 

Non-agency is not recommended to its inherent lack of advocacy and protection of the unrepresented party. 
While non-agency is allowed, I always advocate all parties have a Sunshine Coast, BC Realtor representative. An example of this is a Buyer wants to write an offer on a property listed that is represented by a listing agent but the Buyer doesn't have their own representation. The seller's agent can only offer advice such as market value or terms to the represented party, the Sellers, and can only help complete paperwork and execute the transaction for the unrepresented Buyers. 
This could potentially cause a big financial loss to the new owners and legal issues for all parties involved down the line as well. 
Independent Agency is Best for Buyers and Sellers 
Independent or designated agency refers to when a realtor exclusively represents one party in a transaction. This agency relationship ensures that the real estate agent can prioritize their client's best interests without any competing obligations. On the Sunshine Coast, independent agency is widely favoured because it provides optimal protection and representation for both buyers and sellers.
When working with a Sunshine Coast, BC Realtor, it is essential to establish an independent agency relationship. This ensures that your realtor is working solely in your best interest and can offer advice and advocacy throughout the transaction process.
Advantages of Independent Agency on the Sunshine Coast, BC
The most significant advantage of having an independent agency relationship is that clients can be confident in receiving designated representation every step of the transaction process. 
To earn their license, Sunshine Coast real estate agents are required to completely understand common law which agency lies under among the local market, including zoning bylaws, building codes or more market specific, water or potential septic issues on the Sunshine Coast. Thus, they can educate their clients and give advice that is solely in their best interest. Agents help guide their client by providing market insights and advice on how best to achieve their property goals. 
The most significant advantage of an independent agency is we avoid confusion and bias. This gives clients confidence in their real estate agent's intentions and helps build trust between parties. When an agent represents a buyer or a seller, they disclose all material information, aiding in a smoother transaction and ensuring satisfaction to both parties involved. This level of transparency is difficult to achieve in a limited dual agency or non-client agency relationship. 
When buying or selling real estate in the Sunshine Coast, BC, first step is to always contact a local agent in the area and discuss your agency and ensure you are a good fit with each other. Trusting your real estate agent can make the biggest difference in your real estate experience and creates confidence that they are protecting your best interests on the largest transaction you will purchase in your lifetime.
 Your agent should discuss with you your options best suited to your situation and the process to ensure a smooth transaction for all parties. 
Independent agency is a win-win for all! 
Check out my video below explaining further about real estate relationships!