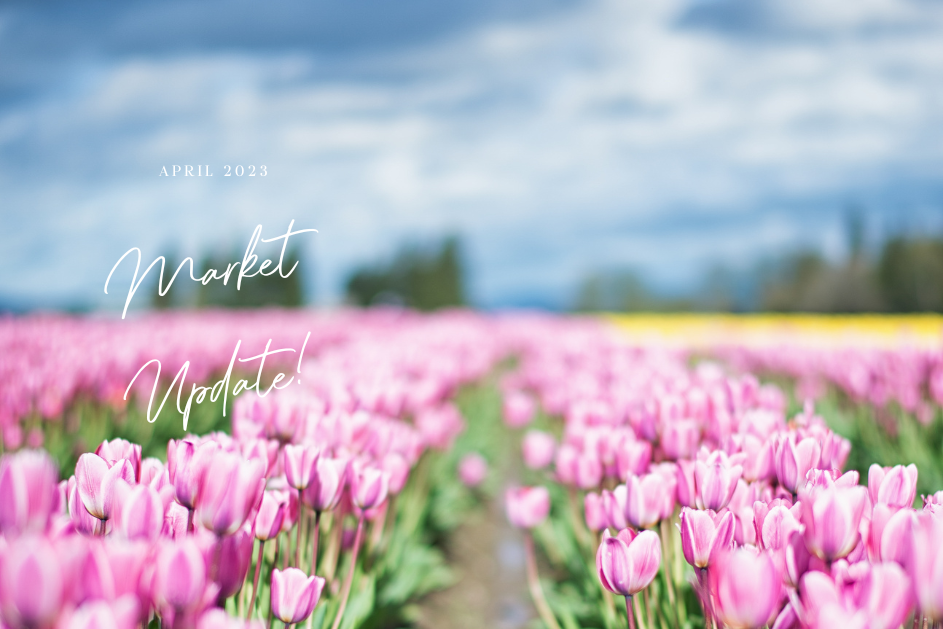 The Sunshine Coast Real Estate market is in it's busy season! Homes that have been sitting lull over the winter have been receiving offers and even possibly going into multiples. With the most recent announcement from Bank of Canada that they plan to hold interest rates for yet another quarter and rates in general relaxing a bit, I foresee more of a balance in the market. Historically with a jump in interest rates like we just saw, we would have seen more of an uptick in inventory and more of a decline of the market. However, with the new lending policies such as the Stress Test, historically low inventory almost nationwide and the large increase of values since 2020, its creating a never seen before market. On top of that, the Sunshine Coast is also still a very desirable area for families and retirees coming over from the Lower Mainland where their homes prices are unmatched to ours. 
If you are looking at buying a home on the Sunshine Coast, ensure your taxes are up to date and speak with a bank or mortgage broker to get pre-approved to ensure you are spending what you're comfortable with and able to come in with a strong healthy offer. If you have further questions about the buying process, please reach out for
 a free buyer's consultation.
If you're looking at selling your home on the Sunshine Coast, buyer's are still out there looking and your home may be the one they have been waiting for. I personally have been seeking out expired listings to try and find what the market isn't carrying for my clients wishes. W
ith professional marketing such as light staging, sharp pricing and materials to reach a wide net of purchasers, you should no doubt sell and possibly in multiple offers!
Let's dive deep into the details down below..
Listings on the Sunshine Coast have been on the rise recently and this month is no different. We have gone up just under 18% for a total of 36 new active listings. In total, we sit at 239 listings which I would consider anything under 300 "low". However, it is a whole lot better than the approximate 95-142 listings we saw around this time last year and I am starting to see even more listings coming on daily with the nice weather approaching. 
Home prices on the Sunshine Coast have slowed right down for this month. We were seeing about a 2-3% drop month over month. March we saw a 1.07% drop and for April we are down to less than a percent for a median price of $860,300 which is about a $7,000 drop on an average priced home. With the recent interest rate hold announcement by the Bank of Canada, I am expecting prices to continue to hold the breaks until inventory is able to play catchup, if it can...
Days to sell your home on the Sunshine Coast always depends on your marketing. A home that is move-in ready and  looking sharp will sell in a lot less time than a home that didn't prepare and threw it up on the MLS, even if it is priced at market value. Home buyers, especially buyers from off-coast who may not know any contractors or know the first thing about renovating, they are usually looking for something they can just move right in and start living the Sunshine Coast lifestyle. Today, the average home takes approximately 42 days to sell which is almost exactly the same compared to last month. If your home is sitting on the market more than that, you may want to consider adjusting the price or revamping the marketability of your home. Check out my newest blog here to learn
Top 5 Mistakes Seller's Make in a declining Market on 
the Sunshine Coast! 
Sunshine Coast solds are exactly the same compared to last month. The month before that it was up 10%. There were a total of 24 sales which is approximately 10% of our total inventory. However, next month we will see that number rise as we have already hit 28 solds in the first two weeks. This is directly related to the spring weather as buyers make the efforts to come up and view more property, the softening of interest rates and a few deals to be found from the winter listings. 
Detached home benchmark is $860,300 
(13.6
% decrease YTD)
Average Days on Market is 42 (82.6
% increase YTD)
Active listings is 239 (68.3
% increase YTD)
Homes sold is 24 (66.2
% decrease YTD)
Attached home benchmark is $653,350
Average Days on Market is 40
Active listings is 68
Homes sold is 14