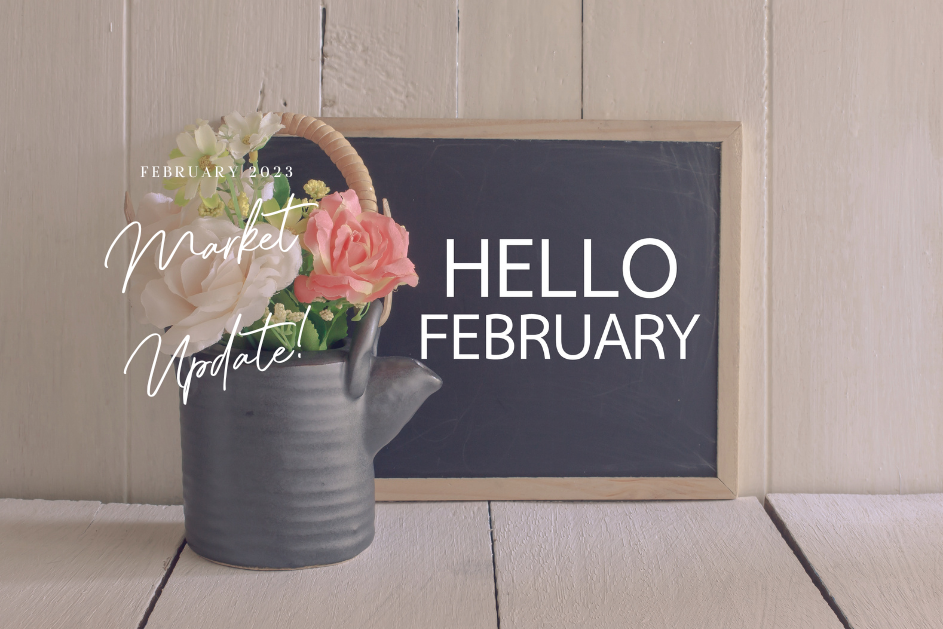 The Real Estate Market on the Sunshine Coast is starting out strong for 2023. We are seeing prices continue to adjust to the interest rates and with peak listing season right around the corner, we may continue to see those prices decline over these next couple of months. 

We have been sitting in what is considered a Buyer's market since the middle of 2022 which is based on sales to listing ratio being under 20%. It looks like the deepest dip of the chart has come and is on the up swing towards a potential balanced one instead - good news for everyone! If the Bank of Canada keeps interest rates where they are or even allow them to come down just a bit, we will be at that sweet spot I think Buyers (and even Seller's!) have been hoping for. 
If you are looking to Buy a house on the Sunshine Coast, this is a great opportunity to get informed and pre approved to become a savvy buyer and wait for the perfect place to come on and jump at it while others may be out of the market or snoozing. Reach out today for a free Buyer consultation! 
Selling your home on the Sunshine Coast? With the right Marketing Plan, Sharp Pricing and a little work on those projects you just haven't been able to get to you can definitely get top dollar in this market still. We have even seen multiple offers happen this past week. Feel free to reach out anytime for a Complimentary Market Evaluation of your home, I am always happy to help.
Let's take a dive into the details..
Active Listings on the Sunshine Coast we generally expect to go up in a downward trending market however, with the continual lack of listings over the winter, it has been keeping the market stronger than we would typically expect with interest rate hikes we've seen in such a short amount of time. In fact, this month we actually saw the listings go down 2%! Yes, it's still up 120% compared to this time last year but remember the state of madness we were in. 
Sunshine Coast Median prices went up slightly last month 2.4% but went back down slightly more this month at 3.78% bringing it down about 4.8% compared to this time last year; The highest amount of solds being between $400,000 - $899,999. The next couple of months will no doubt bring us some more listings but question is, will it be enough to meet the demand to bring the prices further down! 
How long does it take an Average Home on the Sunshine Coast to sell today? A lot less than it did last month; almost 14% or to be exact an average of 63 days. I consider this to be a balanced number to be able to sell your home in a timely manner however, it can take a lot less with sharp pricing and good marketing which your agent should be able to advise you on. 
Because of the continuing lack of inventory and dropping fixed insured interest rates, Solds on the Sunshine Coast went up this month by 10%. Those Savvy Buyer's taking advantage of the hibernating winter market and snagging some good deals, however, it has squeezed that already small amount of listings into an even smaller number! 
Detached home benchmark is $877,500 (4.8% decrease YTD)
Average Days on Market is 63 (21.2% increase YTD)
Active listings is 185 (120.2% increase YTD)
Homes sold is 22 (38.9% decrease YTD)
Attached home benchmark is $601,200
Average Days on Market is N/A
Active listings is 61
Homes sold is 2