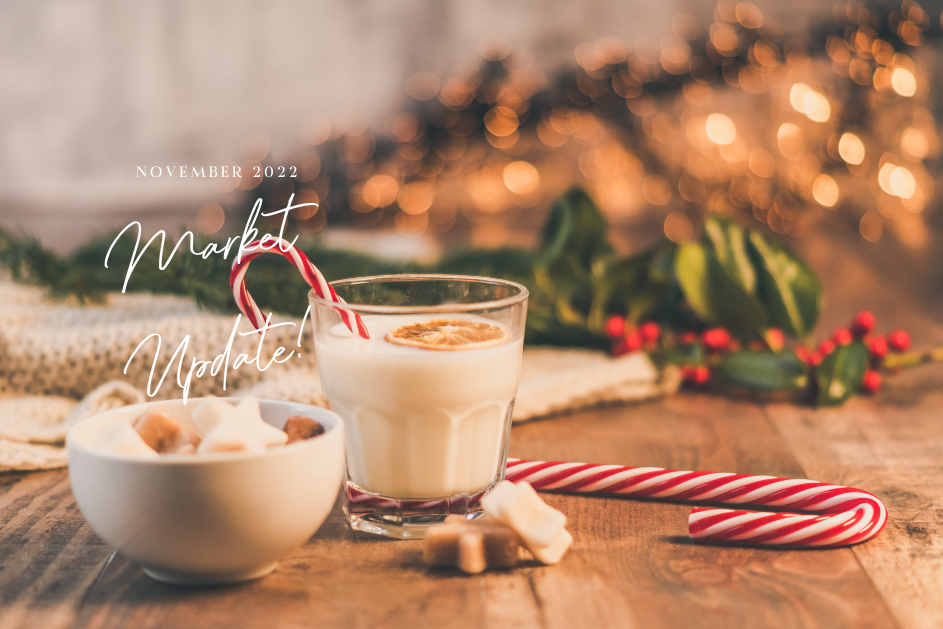 Despite the adjustments to interest rates and sale prices adapting to meet the new rates, the market is still showing signs of a more balanced market than what we thought we would see, especially during our generally slow winter season.
The average days listed on the market are decreasing as well as our listings, which I believe to be the explanation behind this never seen market before. Generally, when a market comes down, we see an influx of listings. However, due to our extreme lack of inventory and a decline yet again this month, it shows a sign of a holding of the market rather than an impending crash.
You can see my deep dive for this month below. If you have any questions, feel free to
connect with me
for a
free consultation
or a
market evaluation
.
Active Listings
The listings on the Sunshine Coast have surprisingly decreased this month from 282 to 240 or 14.89%. This could be due to a few reasons. First one being the time of year we are in. Generally winter time is a slower time for listings. Secondly, Sellers are not at a point where they feel like they need to sell as we are still up just over 2% YTD, despite the uptick in interest rates. Lastly, Seller's may not be finding anywhere to go with the lack of inventory and higher rate than they likely have in their current mortgage. Looking forward to see what the spring market brings!
Prices
Continuing the trend since summertime, housing prices have decreased down 2.9% from $917,000 to $890,400. While the prices are leveling out with the interest rates, there was a slight slowdown in a decrease from previous months. Year over Year calculations put us at a 2.8% increase however, from even a year before that, the increase is quite significant.
Days on Market
The number of Days an average listing is sitting on the Market today on the Sunshine Coast has shockingly decreased as well. More specifically, almost 9% compared to the previous month. This is actually LESS compared to our most busy market last year. In saying that, not all homes sell in that time frame, it just needs to be priced well and marketed to as many people as possible.
Solds
Solds for last month went from 28 to 23 which is a 17.86% decrease. This is expected in winter months as buyers get ready for the holidays and with less buyers qualifying for mortgages at the new rates however, the number of solds is actually still holding at a strong or balanced number. Yes it is down compared to last year but this past year was unprecedented.
Market Summary 
Detached home benchmark is $890,400 (2.8% increase YTD)
Average Days on Market is 41 (2.4% decrease YTD)
Active listings is 240 (92% increase YTD)
Homes sold is 23 (58.2% decrease YTD)
Attached home benchmark is $589,650
Average Days on Market is 35
Active listings is 59
Homes sold is 4 
If you're in the position to buy and the market has been a constant concern for you, the most important thing is to get yourself in the market when you can. You never know what will happen in the future that could change your position to buy. If you adjust your budget and can afford the monthly payments comfortably, you have an opportunity to reduce your interest rate (and monthly payments) down the road and gain equity in your home.

If you're looking to sell, homes are still selling and is not all doom and gloom out there like the media portrays. You may have to adjust your price but remember that what has likely come off the sale of your place, you will likely "get back" in your purchase if you plan to stay in the market.