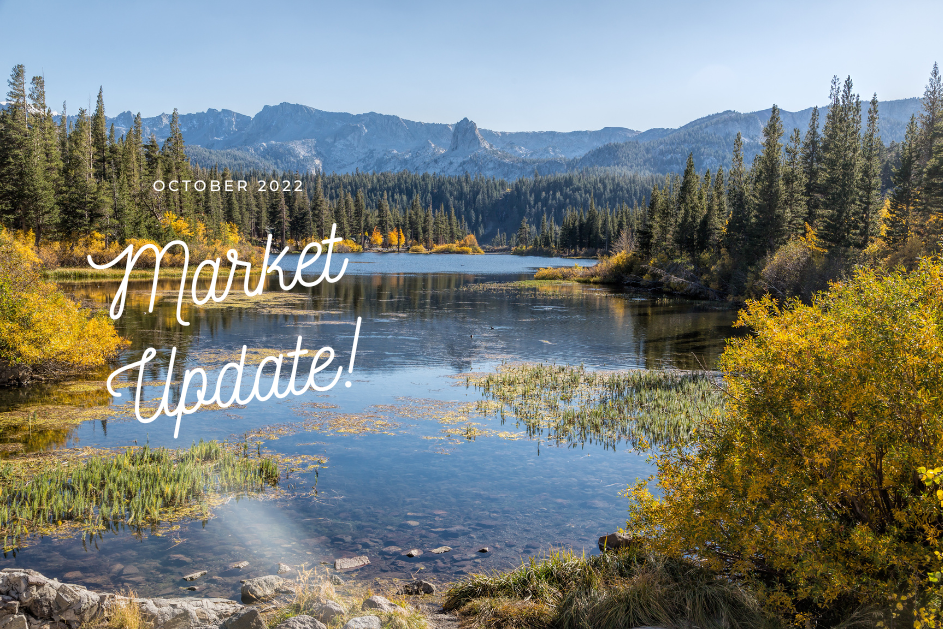 The Sunshine Coast BC Real Estate market is still on the move despite the headlines being displayed in the media. While we know the interest rates are on the rise, Sunshine Coast Realtors on the ground are witnessing Sellers taking this opportunity to sell (and buy!) without the frenzy and purchasers seeking out those good deals; bringing out that balanced market. 
While undoubtedly prices have been adjusting to the new rates since June of this year, it may not be as much as you thought. In saying that, Interest rates are expected to continue to rise for at least the next two quarters, as that happens prices will continue to adjust in the short term. However, with continual low inventory and Buyers taking advantage of this balanced market, it is causing a spike in sales again. 
In addition, our new local government elections took place this month and a hot topic that has been in discussion is our 
lack of water supply
and the allowance of development. A few of the candidates have proposed restricting further large developments until more water alternatives or conservation options are made available to us. If these propositions are enforced, our demand for housing may never subdue and housing could just get even more expensive in the long term.
Below is a deeper dive into the this Months stats. Feel free to connect with me anytime to learn more about investing on the Sunshine Coast or to book a free consultation to discover what the next best move is for
you
! 
Sunshine Coast listings were at the lowest ever kept on record at the start of this year. Although with the hike in interest rates brought some new inventory (75% more compared to this time last year), it still hasn't quite been enough to fill the buyer demand and bring that inventory even close to the last 10-year average. In fact, this month of total active listings actually went down by 2.46%. If a property is priced correctly and displays its maximum potential, homes are selling and sometimes, although rare, in multiple offers. 
Prices


Sunshine Coast BC Real Estate prices have evidently gone down to adjust to the new interest rates. The market on the Sunshine Coast has been seeing price drops of about 2-3% each month since July 2022 but this month it only dropped just over 1%. This is a direct reflection of the increase in sales recently, as well as the downward trend of active listings. Basically new listings aren't coming on fast enough to keep up with the backlog of Buyers we have here on the Coast which is keeping our inventory at an endless low. 
How long does it take to sell your house in this market? Stats show it takes less than 2 months to sell a property on the Sunshine Coast or 39 days. While this is a big jump compared to even the beginning of this year, we are still under the 10 year average. If you hire a local Sunshine Coast Real Estate Expert that will market your home properly with strategic pricing and showcase your home to its full potential, you could see a sold sign on your front lawn even before then!
Sunshine Coast solds have been on the decline since May of this year due to the rise in interest rates however this month it jumped up again by 32%. Although we are selling about half the amount of listings as we did compared to this time last year, we were at an unprecedent time in the market and I would consider this now a 'back-to-normal' market. 
Detached home benchmark is $946,500 (10.1% increase YTD)
Average Days on Market is 65 (91.2% increase YTD)
Active listings is 277 (73.1% increase YTD)
Homes sold is 37 (47.1% decrease YTD)
Attached home benchmark is $632,700
Average Days on Market is 64
Active listings is 51
Homes sold is 6
If you're thinking of Buying, now may be the time to lock in that rate and start shopping so when the right home comes along, you can jump on it at what I consider to be an ideal time. Conventionally real estate activity is always at its lowest in December so as a buyer you could find some upcoming deals. If you're concerned about interest rates, there are alternative options you could consider, feel free to reach out for more details. 
Sellers, If you're considering selling, sooner rather than later will be your best bet otherwise you could be looking at another couple of years before market bounces back to pre peaks. Historically, the rise is slower than the fall.