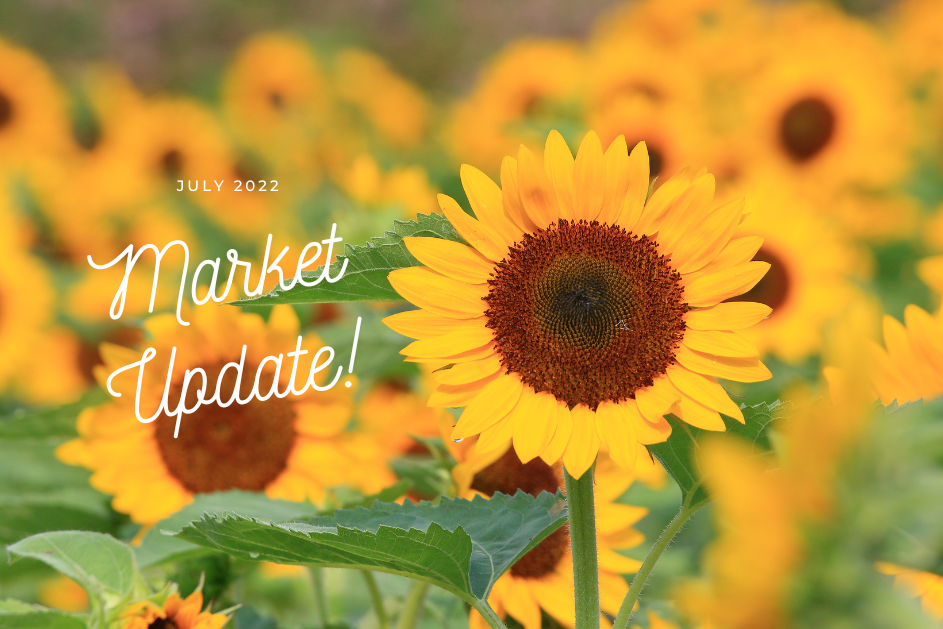 The Sunshine Coast Real Estate market has officially touched a balanced market. This is a direct implication of the Bank of Canada's intervention with interest rate hikes over the last couple quarters. Thankfully this has meant more listings becoming available (that we desperately needed) and allows for a more traditional buying and selling process. Although the market has changed, the activity is still here, it is just not as unhinged as it has been the last few years. 
In addition, This summer has been short so far and with people trying to get as much out of it as possible, I am expecting to see a slight lull in activity in the next few months but an uptick in the fall as we typically see each year. 
If you're looking to sell in the next 6-8 months, whether to downsize or upgrade, now is the time to get started in the process to avoid selling for a lesser amount and be able to get the work done and photos taken when the weather is still nice out; allowing you to capitalize your investment as much as possible. 
If you're looking to buy, ensure you speak with your mortgage broker as soon as possible to lock in a lower rate and seek the best options available to you, especially if you're breaking your term on a current home. 
Below is a deeper dive into this market update: 
Sunshine Coast listings have finally been coming online after years in the deficit this last while and this month is no different. Although we are continuing to see more, we are still at an all time low! I do expect more listings to come out in the fall after summer festivities. If you're interested in selling soon, now may be the time before more inventory comes on and more buyers loose their locked in pre approval rates. 

Prices
Sunshine Coast, BC prices have finally gone done after a solid2 year increase month after month. We saw roughly a 1-2% increase per month for the last 2 years, and this decrease is about the same which in numbers works out to approximately $20,000 for a Million Dollar home. I do expect the prices to continue to adjust by approximately another 7% or $35,000 decrease for a Million Dollar home in the coming months before the next Bank of Canada announcement. 
Days on Market for Sunshine Coast BC Real Estate has surprisingly dropped slightly from 20 days to 18. This is likely due to buyers with locked in rates taking advantage of the new listings coming on the market and the low interest they were able to maintain. I do expect it to rise in the coming months with summer here and Buyers taking their time to find that perfect property however, 18-20 days is still very fast to sell a home, between 2012 and 2016 the average days on market was between 75-100! 
Solds on the Sunshine Coast has dropped slightly which is to be expected with all the other shifts happening however the total number is still not high nor low compared to the last 10 years. I expect it to likely go down some more but because of the extremely low inventory building back up again, it could level out. Check back next month to see! 
Detached home benchmark is $1,025,600 (22% increase YTD)
Average Days on Market is 18 (5.3% decrease YTD)
Active listings is 249 (18.6% increase YTD)
Homes sold is 50 (18% decrease YTD)
Attached home benchmark is $713,900
Average Days on Market is 13
Active listings is 45
Homes sold is 6
If you're looking to move homes on the Sunshine Coast, contact me anytime for a FREE market evaluation and consultation to set up a detailed game plan for you to get you the home you want and top dollar for your current one!
Let's Connect