The market on the Sunshine Coast is starting to shift. With more inventory hitting the market every day, buyers have the opportunity to take their time and find a property that speaks to their desires. If you're thinking of listing your home for sale in the next 6-12 months, here are a few easy renovations that will boost your home's value and appeal.
1. Front door, porch & foyer


First impressions matter. Your front door is the first thing potential buyers will see! This upgrade is only necessary if you have an older, outdated or damaged front door. If you're lucky, a fresh coat of paint is all you'll need but if that's not enough to hide the blemishes, consider a new door with tempered glass windows for an ultra-modern feel.

Spend some time cleaning up your front porch. If you have stairs or railings, consider a fresh coat of paint to brighten it up.  If you have vinyl or concrete, a quick pressure wash can make it look brand new! Ensure all of your lighting fixtures are clean and in good working order. If you have a doorbell, make sure it works. You'll be surprised at what buttons buyers will push, and anything "broken" reflects the care you've put into (or not put into) your home.
Once a buyer sets foot inside your house, you want them to feel relaxed. Your foyer should be sparkling clean and uncluttered.
Hot tip
: Buyers will open your closets, so don't think you're hiding anything by stacking your shoe collection and winter coats behind closed doors! Put anything out of season in storage and invest in a closet organizer, so everything appears neat and tidy. 
2. Paint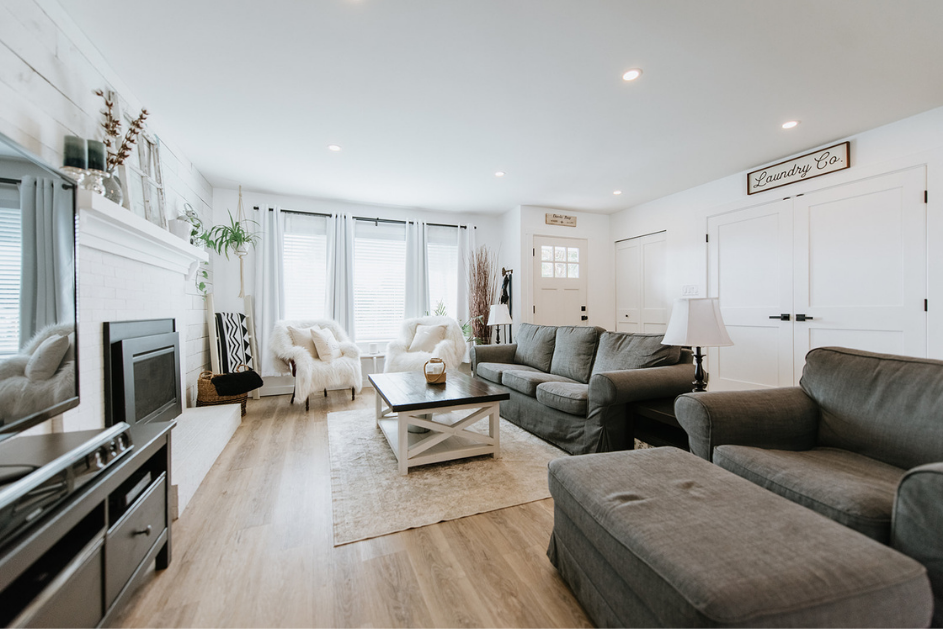 If it's been a few years since you've painted your home - or if you have a penchant for bright colours or bold patterns - consider spending a weekend and applying a fresh coat of neutral to the interior walls. 

When choosing a colour, opt for an earth tone. Not only do neutral colours help buyers visualize themselves permanently living in a home that's on the market, but subdued tones are also easier to paint over.
While you're at it, remove family photos and any garish furnishings from the walls. This allows potential buyers to use their imagination and envision themselves putting their personal stamp on the home. 
3. Landscaping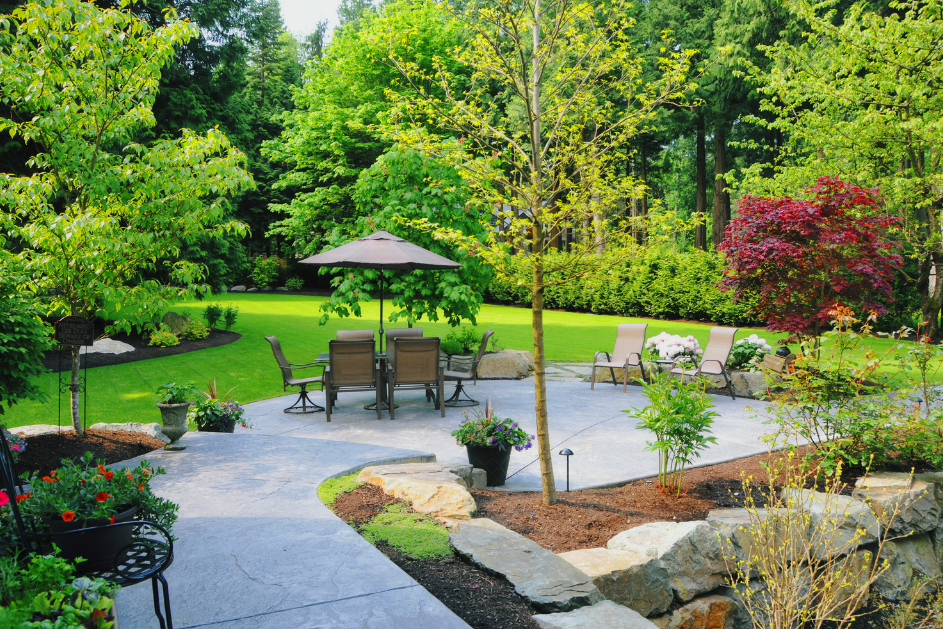 Curb appeal is essential! You don't want buyers to continue driving past the house before setting foot inside. Just keep it simple. This is not the time to invest in drastic changes. Large flowerbeds and manicured shrubs are high-maintenance and can detract buyers.

Your landscaping project should take no more than a weekend and a few trips to the landfill. ​​Here are a few easy tasks to make your yard look clean and inviting:


Remove any high-maintenance plants or trees
Clear weeds
Edge your sidewalks and driveway
Trim trees and bushes.
Fertilize your yard
4. Upgrade kitchen and bathroom fixtures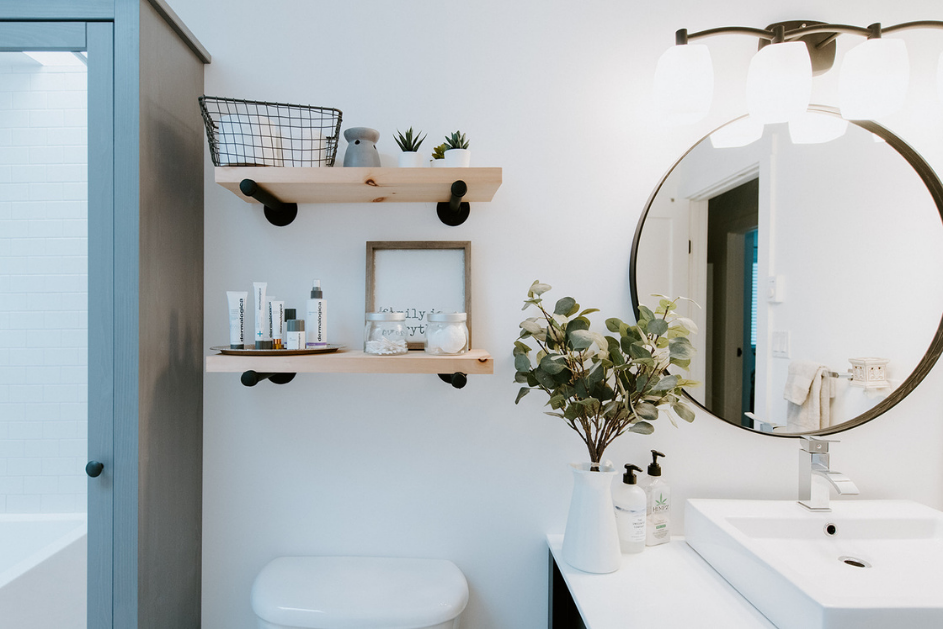 Kitchens and bathrooms sell homes. Any upgrades to these rooms will increase the value of your home, BUT don't go too deep! We're merely dipping into a buyer's market, so there's no need for a complete overhaul. Instead, choose 1-2 projects that can be done in a few days and have the power to transform the home's first impression. Here are a few upgrades that
should
be less than $1000.
Replace your sink if it's old and stained
Swap out your backsplash for something clean and modern OR simply clean the tile and regrout for an even cheaper facelift
Install new fixtures
Make it sparkle! Show prospective buyers that you take great care of your space by cleaning it thoroughly. No time to clean? Hire a professional!
5. Upgrade your lighting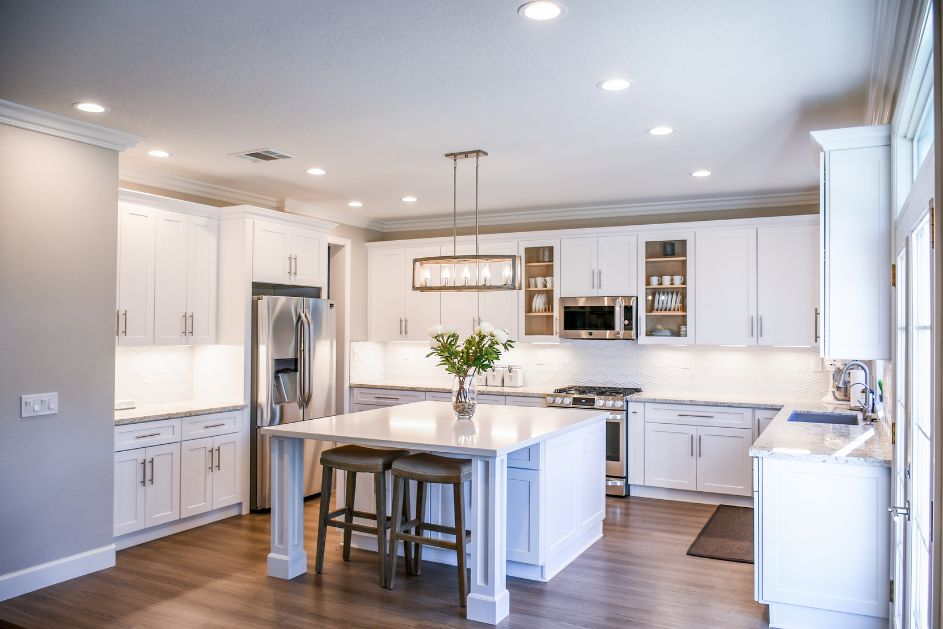 Lighting isn't something we often think about when we consider renovating, but the type and quality of light in your home can attract or detract buyers. Start by walking through your house and flipping every light switch you find. If a light is burnt out, replace it. If the switch appears to do nothing, it's time to call an electrician. These small details show prospective buyers that you've invested time and care into the home.
If the last time you decorated your home was more than seven years ago, there's a strong chance that trends have changed and your light fixtures are outdated. Replacing fixtures can modernize your space without a big investment. Gole, stainless steel, and black are popular, but before investing talk to your REALTOR® and find out what your target buyer prefers.
"What lightbulbs should I buy?"
Opt for LED bulbs in the 2700 K range. Avoid bright whites with a bluish tinge. Yellow tones can soften the space and emulate candlelight, giving your home a luxurious feel.
6. Declutter
Okay - so this isn't truly a "renovation," but decluttering is an easy way to make your home appear bigger and brighter. Decluttering will also help depersonalize the space if you're having difficulty letting go. Pack away anything that does not need to be on display, including personal items, books, ornaments and any mess. 

With any renovation, the impact on your home's resale value will depend on several factors: the current condition of your home, recent comparable sales and what the buyers in your market are looking for. Before investing in any upgrades, talk with a trusted REALTOR® who can give you honest, valuable insights. 
Nobody knows the Sunshine Coast as well as I do. If you're wondering what your home could sell for in today's market and whether it's worth investing in any home improvements, I would love to set up a time to meet and give you a free home evaluation.
Let's Connect!