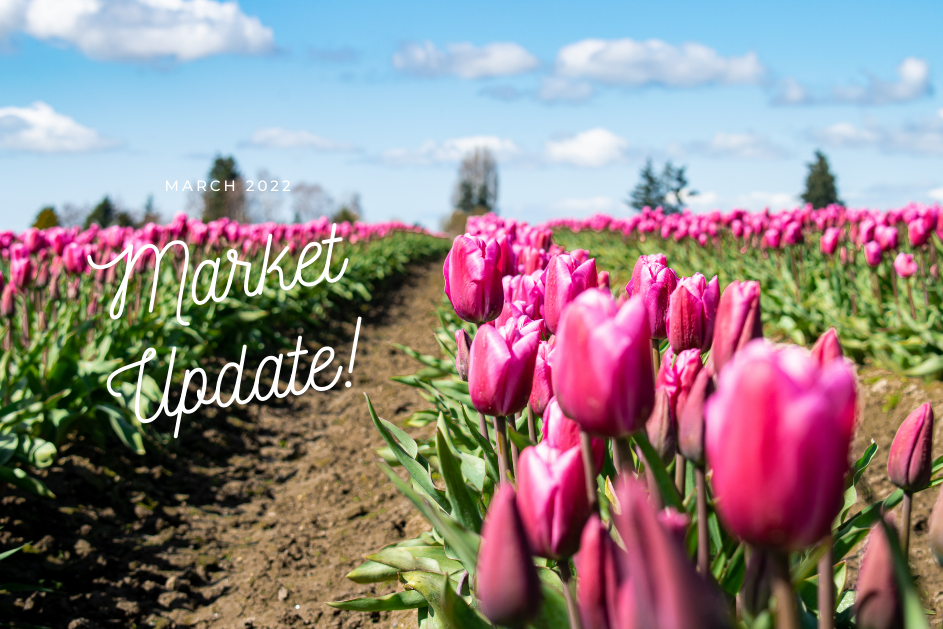 The spring market here on the Sunshine Coast has officially Sprung! We are seeing a ton more inventory these past couple of weeks than we have seen in a long time and the buyers are jumping at the opportunity to finally secure something - no matter the cost!
We continue to see multiple offers and beyond asking sold prices. While we see new listings coming on every week, which naturally should balance out any market, we are still well below our 10-year average for listings causing that consistent market (and price) incline here on the Sunshine Coast. 
With the inevitable interest hike coming into effect starting April 1st, pre-approved buyers with their current locked in rate have just a short time frame before their interest rate hold expires, which is likely to be the rationale behind the current sudden spike of prices and sales. 
Active listings on the Sunshine Coast have excitedly started to show online since the beginning of this month. In two weeks, active listings increased approximately 17% and continue to go up every day/week. 

Prices on the Sunshine Coast have jumped 4 times the average month to month increase since 2020. While each month we typically see a 1-2% jump in prices, this month we are just over 8% landing at a median price of $973,000. With how our market is behaving on the ground today, I expect about the same increase next month as well. 
Days on Market for listings on the Sunshine Coast is down a whopping 50% from 62 days to 26 which means it will take significantly less time to find that buyer for your home. While the average is 26 days, a residential home between Gibsons to Halfmoon Bay will usually take me 7 days to sells once its actively listed. 
While Solds on the Sunshine Coast were down again last month, this month they jumped up 36% however, we are still down compared to last year. This is a direct influence from the increase in listings and buyers coming out of hibernation! 
Detached home benchmark is $973,900 (32.1% increase YTD)
Average Days on Market is 26 (43.5% decrease YTD)
Active Listings is 93 (39.6% decrease YTD)
Homes sold is 49 (31% decrease YTD)

Attached home benchmark is $639,900
Average Days on Market is 53
Active Listings is 39
Homes sold is 18
If you're thinking of selling your home on the Sunshine Coast, It the ideal time to call and start on a game plan to get your home sold efficiently and for top dollar. 
If you're wanting or needing to buy on the Sunshine Coast and are feeling the discouragement that many are feeling, this is the time to persevere; as other buyers may be backing away, this could lead you to finding and being able to secure that home you have been dreaming of. 
Reach out anytime for a free Sunshine Coast Real Estate Consultation, I am here for you anytime!