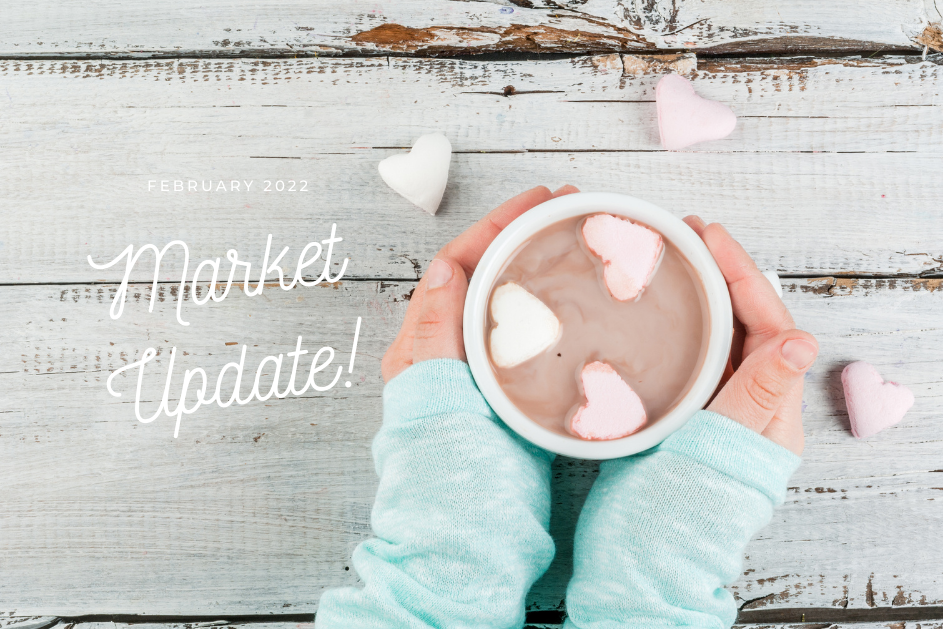 The Sunshine Coast Real Estate Market has been 'springing' into action ahead of schedule this year. We typically see this sort of activity in March at the earliest however, this first quarter started right where we left off before the Holidays in 2021. With continuing record-breaking low inventory, I suspect we will continue this trend well into this new year. 
I get this question a lot: Do you think the market will continue to go up? In the long term, yes. Alike properties in nearby surrounding neighborhoods such as Squamish for example, home prices are approximate $300,000 in difference for the same product and that is directly related to cost of land as building costs are the same here as they are there. With more individuals having the ability to work from home and with lower priced properties,
BC Ferries 
is less of a hurdle when considering to buy on the Sunshine Coast. 
Although Bank of Canada promised a rate increase in 2022, last month they announced they will maintain the current rate with the Omicron Variant weighing in.  However, fixed Interest Rates have been slightly increasing this first quarter since this time last year. Regardless, the market takes time to shift with increased rates and less qualified buyers so check back in for next months newsletter to see if any change!
Active Listings continue to be at an all-time low here on the Sunshine Coast. Total inventory for the entire Sunshine Coast including surrounding islands is 119. I would say at least half of those are already under offer and not shown sold yet, leaving a small amount still actually available. However, this month we did finally see an increase in active listings which we haven't seen in almost a year - although it was only by 1. 
Prices on the Sunshine Coast has continued to climb this month, landing at an average price of $900,000. Although 62% of the those listings sold under the asking price, on average the solds were still within 1% of the list price. 

Days on Market for Listings on the Sunshine Coast increased slightly since last month from 50 to 52. This could be due to delays in showings with the weather and snow we had. Although this seems long for our market, it does include homes in a higher price point which typically take longer to sell and hold majority of our inventory plus as I mentioned, the surrounding islands which isn't for everyone. 

Solds on the Sunshine Coast are once again down since last month which was also down from the previous month before that. Nevertheless, almost 85% of new listings sold leaving the over priced listings on the market which likely makes up for the days on market. 
Market Summary
Detached home benchmark is $900,000 (25.7% increase YTD)
Average Days on Market is 52 (23.5% decrease YTD)
Active Listings is 81 (44.5% decrease YTD)
Homes sold is 36 (14.3% decrease YTD)

Attached home benchmark is $600,750
Average Days on Market is 11
Active Listings is 37
Homes sold is 8

If you're thinking of selling your home on the Sunshine Coast this spring, now is the time with a start of increased activity for Active Listings. Get ahead of your competition and reach out for a free Market Evaluation of your home and a detailed checklist to get your home ready for showings to help me get you the best price for your biggest investment! 
If you're considering to make the Sunshine Coast home, connect with me anytime for a free Buyers consult including a free financing pre-approval to lock in a good rate (before March's Bank of Canada's announcement) and be ready for your dream home when it comes!
I am here for you for any additional Real Estate services you may need, Connect with me
Here
anytime!