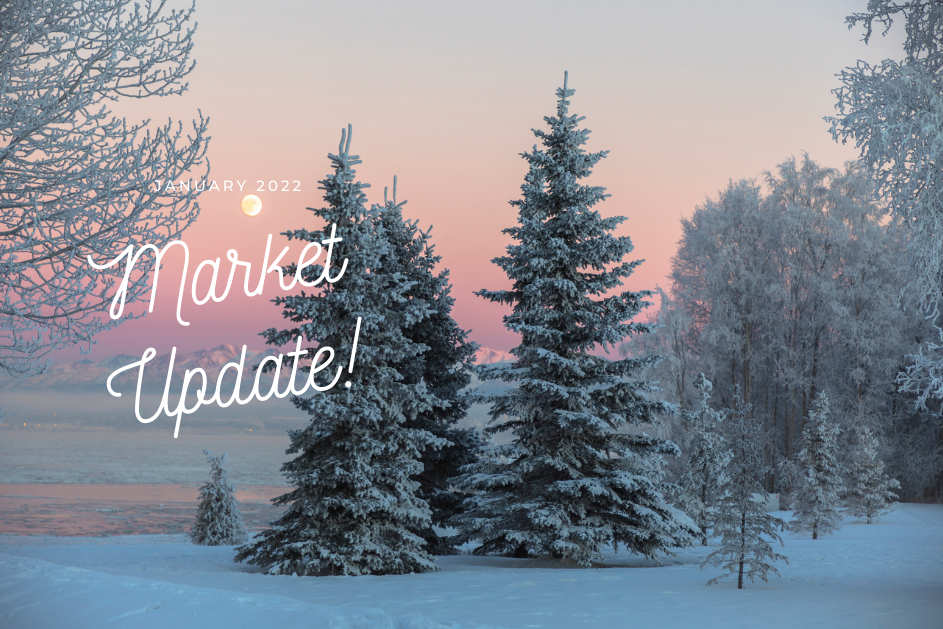 The market here on the Sunshine Coast has started out fairly busy with offers and showings happening over the holidays and straight into the New Year. A continuation of 2021 along with low record breaking inventory. 
Fixed Interest rates have been holding fairly steady for now but Variable rates have been plummeting. Government has promised a rate hike however, with Omicron, no telling if that will still be the case. 
If you're looking to Sell and Buy or Refinance your home to pull equity and are looking for a mortgage broker, please feel free to reach out and I am happy to refer you to some awesome Mortgage Advisors. 
Active Listings were at a all-time low last month at 113 listings. This month, it has continued to go down to a mere 75. That is less than half a listing per agent on the Sunshine Coast! That being said, it is generally our lowest time for inventory as Seller's avoid showings of their home over the holidays.

Prices on the Sunshine Coast dipped down last month however, due to the extremely low inventory, it has bounced back up higher than the previous month. With the influx of listings that typically happens during the spring, I do anticipate the market to level off the second quarter of 2022. 

Homes on the Sunshine Coast have been taking a little longer to sell which can be a seasonal revolution as Buyers get ready for the holidays. If you were to list your home now, you could expect to sit on the market a few weeks before receiving an offer and a few weeks after that to become officially sold. The average time on market is currently 50 days. 

Sunshine Coast Solds are down once again. Last month we saw 55, this month we had 46. This is a direct correlation to the lesser inventory for Buyer's to purchase. We can expect more solds in the coming months as the spring market hits. 

Market Summary
Detached home benchmark is $890,300 (26.7% increase YTD)
Average Days on Market is 46 (20.6% decrease YTD)

Active Listings is 76 (47.6% decrease YTD)
Homes sold is 46 (27% decrease YTD)
Attached home benchmark is $590,300
Average Days on Market is 50
Active Listings is 36
Homes sold is 11
If you're considering buying on the Sunshine Coast, let's connect soon and put you in touch with a Mortgage broker to lock in a good mortgage rate and be ahead of the Spring time Buyers. 
If you're thinking of selling your home on the Sunshine Coast, put a plan in place now to list ahead of the spring flood of sellers and achieve highest price for your property! 
I am here for you if you have any questions regarding any of you Real Estate needs just
Click Here to Connect