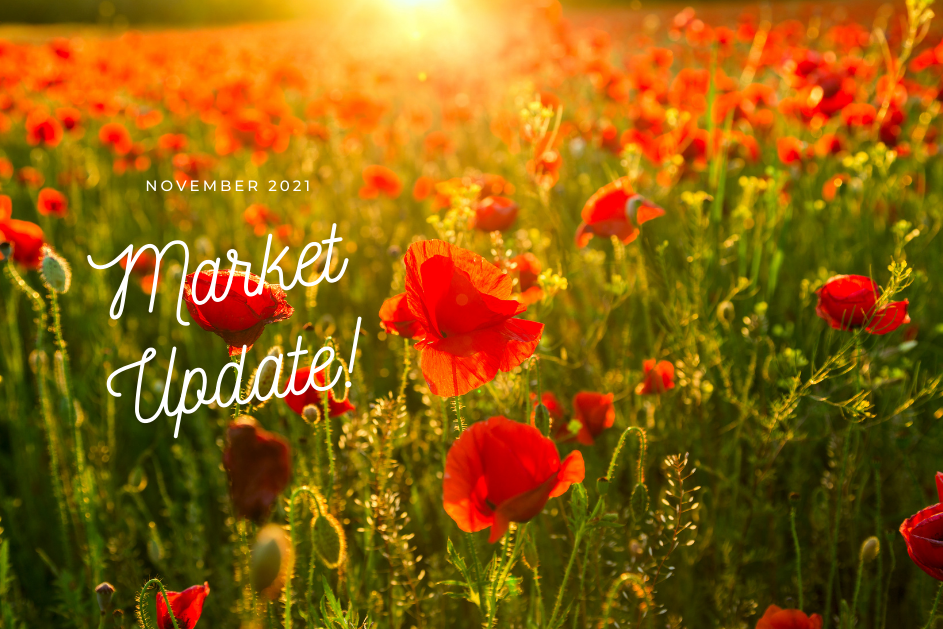 The Market on the Sunshine Coast continues to run on low inventory and high buyer demand. While the Sales-to-Active ratio (which determines a Sellers, Balanced or Buyers Market) was heading towards a more balanced market in the first quarter of this year, it has now swung back up yet again to a high sellers market to start out the final quarter. This is due to record setting low inventory and high buyer demand for Real Estate on the Sunshine Coast. In plain terms, homes are selling faster than they come on for sale. 
Last month 
Bank of Canada announced to e



xpect interest rates to rise in 2022
.
  This past week, we have already seen interest rates start to go up and with longer days on the market to sell your home, this may cause an even busier market this winter as Buyers feel even more pressure to purchase before their affordability decreases. 
If you're thinking of selling, this may be the time to start speaking with a real estate professional regarding listing your home prior to a market correction period when homes start selling for less to make up for the higher rates.
Detached and Attached Real Estate on the Sunshine Coast, BC has seen low inventory for many years now. However, this months inventory sets a new record breaking number since 2005. We currently have 169 residential listings, the lowest on record being 239 in December 2005. 
Average cost of buying a home on the Sunshine Coast has significantly increased, even from just last year. This month's stats show the average cost to purchase a home is $959,430.00. This time last year it cost about $771,872.00 which is approximately 19.5% increase alone. 
Once again, Days on Market has gone up, meaning it will take even longer to sell your home. This can be from a number of causes such as, more agents holding offers to allow more time for Buyers to view their listings, Buyers being more patient or losing their affordability as rates rise altogether. 
Solds have fallen as well here on the Sunshine Coast, BC. Although more solds are happening in comparison to the stats of the last 5 years, definitely seeing a decline these past few months. This past year we have seen a drop in sales of approximately just under 40%. 
Detached home benchmark is $882,900 (31.5% increase YTD)
Average Days on Market is 39 (38.1% increase YTD)
Active Listings is 123 (50.2% decrease YTD)
Homes sold is 63 (39.4% decrease YTD)
Attached home benchmark is $596,000
Average Days on Market is 29
Active Listings is 46
Homes sold is 18
Feel free to reach out if you have any questions or require any additional Real Estate services
here