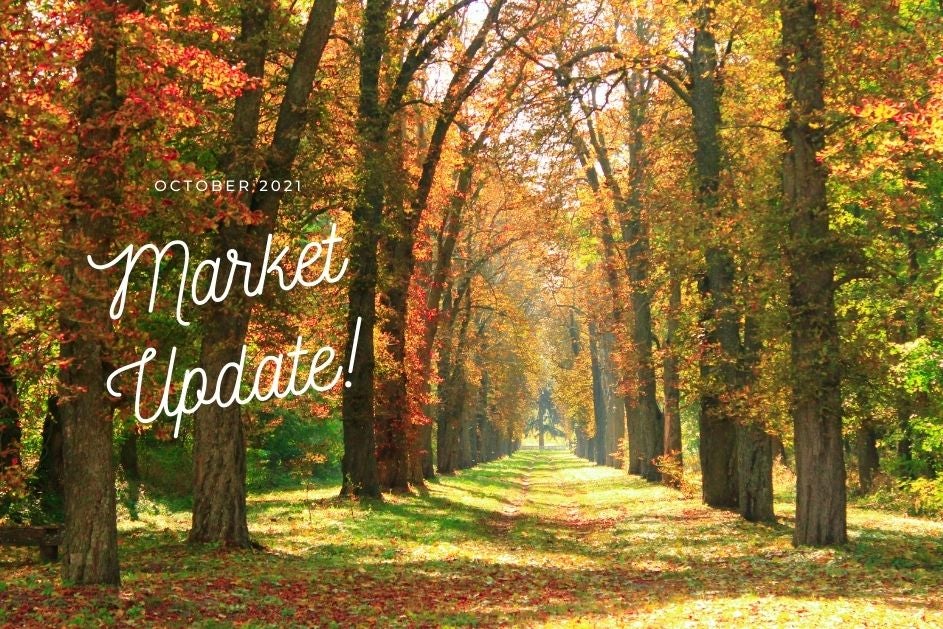 The Sunshine Coast Real Estate Market still holds a spot in the Seller's Market for October 2021. For the past 6 months, our Sales-to-Active Ratio has been on a fairly steady decline heading towards a more balanced market (Between 10-20%) however, this month, it has bumped up once again with dropping inventory and more sales. 
I am seeing a lot of investors looking to buy over here right now for long and short term rentals such as Air BnB and planning ahead for next spring and summer. We also have young families and retiree's (or soon to be) from Vancouver looking to relocate, purchasing the little remaining inventory we do have. 
Detached and Attached Active listings on the Sunshine Coast have been at an all time low causing our continually hot market and October was no different.
Since just last month, Active listings dropped 12.65% which is a revelation in our usually busy Fall Market. Although this is a fairly big drop, it is small compared to the Year-Over-Year - 51.3% drop. This means that last year, we had double the amount of inventory which reiterates why prices have and are still, going up. 
Detached Home Prices on the Sunshine Coast, along with the rest of the province, have been on a steady rise since March of 2020. Specifically, The Sunshine Coast has seen increases each month between 1-2% however, this month it went up 2.5% to a Median Selling Price of $867,700. Since last year, it has gone up 33% from $651,100.
Although Active Listings is down, Days on Market has gone up, meaning your listing may take a bit longer to sell. Some Sellers have attempted to hold offers with no luck, however, still end up sold shortly thereafter. I think this is caused by what I call 'Buyer Fatigue'. Buyer's are fed up with the multiple offers and are willing to wait out for the right property to come along. 
Sales this month went up 4.47% after a quick and small decline last month however we are still down 23% compared to this time last year. 
If you're looking to Sell now or in the near future, this could be an opportune time to cash out. 

If you're looking to Buy, let's connect and I can help you navigate this technical Sunshine Coast Market! 
Detached homes benchmark price is $867,700
Average Days on Market is 34
Active Listings is 145
Homes Sold are 70
Attached homes benchmark price is $567,750
Average Days on Market is 20 days for Condos and 35 Days for Townhomes
Active Listings is 55
Homes Sold are 15