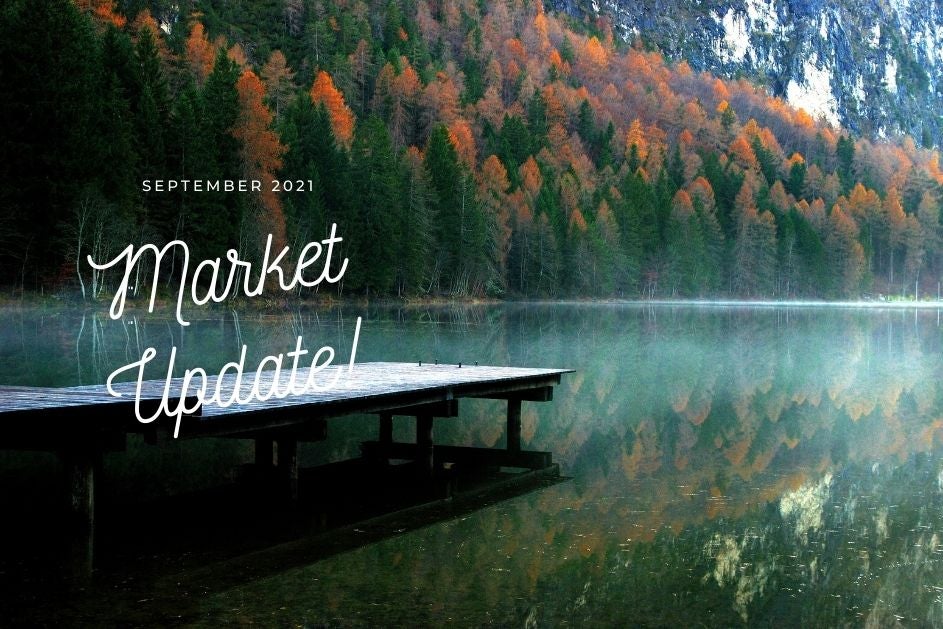 Detached home prices on the Sunshine Coast have risen once again at the same steady rate it has been increasing month to month since the start of COVID-19 - 1.68%. This is a direct correlation by the continuing low inventory and the end of summer pressure to move to the Sunshine Coast and/or get into a home before school season starts for families. Our already low inventory became even lower with a decrease in Active Listings from 188 to 166 this month, a 11.70% drop and a 47.8% drop since last year. 
Although the prices have started to rise again, our Days on Market has continued to go up, taking longer for your home to sell and indicating a slower market this fall season. More specifically, Listings have been sitting on the market 5 days longer before they are sold at an average of 33 days, however, this is still 43% shorter than last year.
Sales have shown a decline this month to 67 solds, after a short increase last month by 10, bringing us close to what it was in July of this year. However, this is still almost a 50% increase since May of this year, relieving a little pressure on the market with less Buyers looking. 
Overall, detached homes are still sitting in a Seller's Market yet inching towards a more balanced one. 
I believe the price increase is just temporary with all other factors pointing towards a shifting market such as longer Days on Market and more currently, seeing less multiple offers and more solds selling under or at asking price, oppose to way above. 
As for Attached Properties, Condos and Townhomes are showing the same market factors as detached homes on the Sunshine coast however, their prices have gone down, almost the exact same as detached went up - 1.81%. While active listings showed a decrease to 28 listings from 67, sales also doubled-over. 
Townhomes, which have a higher benchmark price, showed a much more significant increase in average days on market oppose to Condos, however, Condo's take almost 3x longer to sell at 80 days, a 47 day difference. 
Nonetheless, altogether attached homes are in a seller's market this month and also inching back towards a more balanced one as it did in July. 
To conclude and as I mentioned, I expect to see a cool down in the market with typical increases in listings during the fall season as families get back into the routine after summer however, beyond that it is hard to know until we see what happens in the election. Check out link to learn more about each parties housing commitments.
If you're thinking of selling, connect now to capture on getting top dollar for your home before winter. 
If you're thinking of moving to the Sunshine Coast, contact me below to help you with the process and ensure you are well prepared to get you the best possible price! 
Detached homes benchmark price is $847,800

Average Days on Market is 33 Days

Active Listings is 166

Homes Sold are 67
Attached homes benchmark price is $556,300

Average Days on Market is 80 days for Condos and 33 Days for Townhomes

Active Listings is 55

Homes Sold are 24