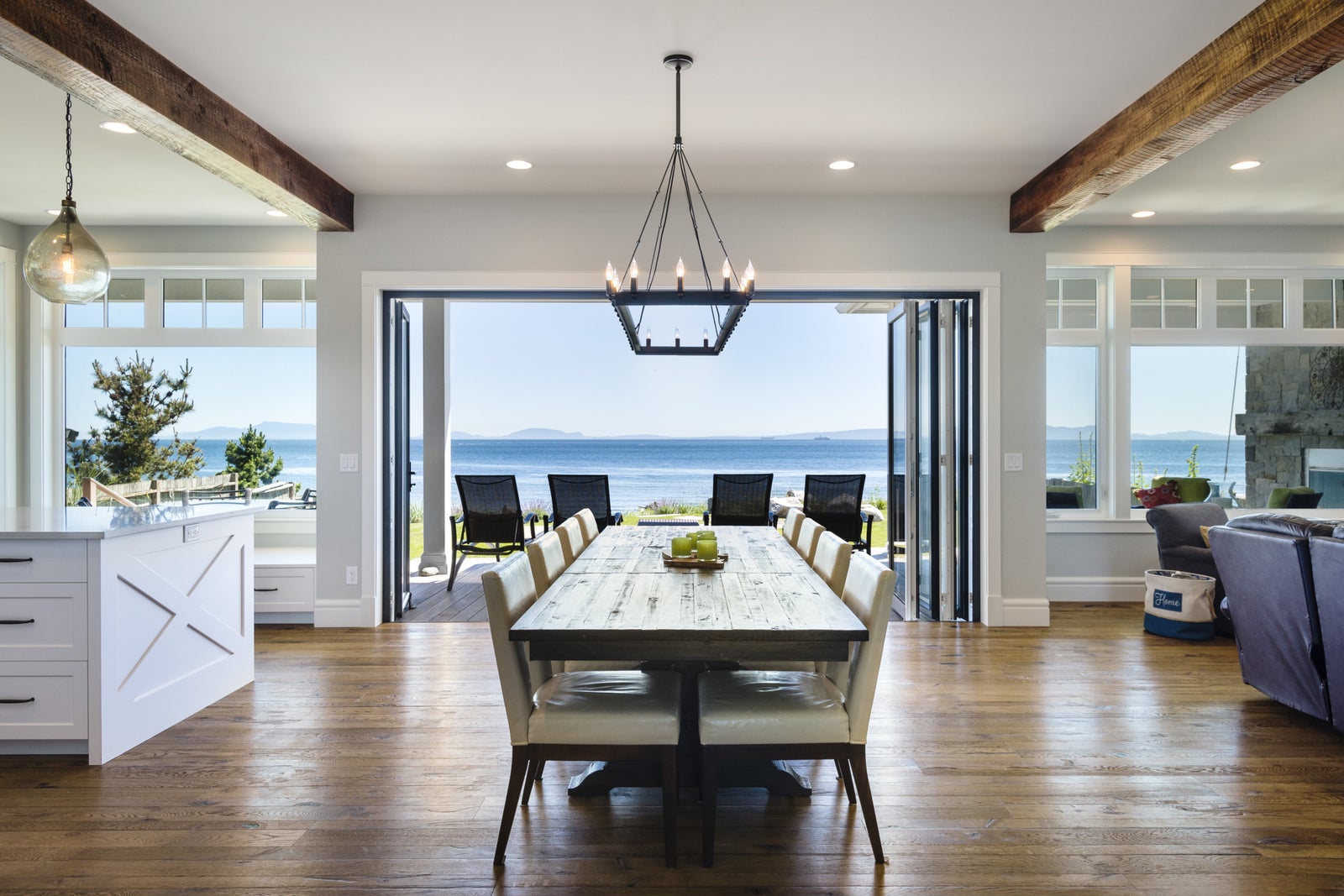 The beautiful Sunshine Coast of BC is one of the best places you can settle down and purchase your first home. As such, I have compiled this actionable first-time homebuyer's guide to allow you to purchase with confidence and ensure you are reaping all the benefits of being a first-time home buyer (while doing it all stress-free!).
If that sounds up your alley then sit back, relax, pour yourself a cup of tea, and be sure to bookmark these seven non-negotiables:
My First Tip for First-Time Homebuyers: Explore Listings
The Sunshine Coast and its abundance of natural beauty is located on the southern west coast of British Columbia, Canada, extending 177km (110mi) between the entrance to Desolation Sound on the northwest and Howe Sound on the southeast. Because of all the benefits,
one of my go-to tips for first-time homebuyers is to explore listings

Why? Because exploring listings gives you a sense of what your budget will need to be to get what you want, will outline what your non-negotiables are, and will prepare you for the types of listings you should expect to see in and around the Sunshine Coast that fit your lifestyle and budget!
It's guaranteed that, by exploring listings on your own ahead of buckling down and getting serious with your search, you'll surprise yourself with what you actually want to prioritize when it comes to home-hunting!
Don't Forget to Save For Both a Down Payment and Closing Fees!
Closing costs, ranging from 1.5% to 4% of the purchase price on average, are the legal, due diligent, and administrative costs you will need to pay when your home closes; a down payment, on the other hand, is the amount of money you put towards the purchase of a home. Your down payment is essentially then deducted from the purchase price of your home.
One of the biggest mistakes I see first-time homebuyers make is
not knowing the full cost of purchasing a home
, which oftentimes links back to underestimating the down payment and closing fees. While the best time to start saving was yesterday, the next best time is now! That's why I recommend that you….
Focus on Getting Pre-Approved
No first-time homebuyer's guide is complete without the prompt to get pre-approved.
What is getting pre-approved? Well,
being pre-approved is as close as you can get to confirming your creditworthiness without having a purchase contract already in place. During pre-approval, you will complete a mortgage application and the lender will both verify the information you provide and perform a credit check.
Pre-approval is recommended for the following reasons
:
It informs you of your capacity for borrowing right away

It allows you to pre-plan monthly payments

It simplifies your property search

It lends you more credibility to the seller as a first-time homebuyer

It protects your interest rate

Can help you win in a multiple offer situation
Work to Grow Your Credit Score While Saving 
Your credit score
is broken down into five categories: your payment history, at 35%; your total amounts owed, at 30%; the length of your credit history, at 15%; new credit, at 10%; and the type of credit card in use, at 10%.
Working to grow your credit score while saving for a home on the Sunshine Coast is strongly advised: simple ways a first-time homebuyer can grow their credit score while saving include making their payments on time, keeping your total debt load managed, branching out and using different types of credit to make each payment more manageable, keeping old accounts open to benefit the length of your credit history, and carefully considering before opening new accounts.
For more tips on ways to become pre-approved, reach out to
Mortgage Broker Erin Gillespie at Mortgage Alliance
Don't Make Any Major Purchases Ahead of Your First-Time Home Purchase
Any real estate agent will recommend not making any major purchases ahead of your first-time home purchase: this is because mortgage approval is based on assets vs. liabilities!
This means that big purchases such as cars will count against you during your mortgage process. Did you know that with current rates, a $400 a month car payment can reduce your mortgage affordability by $100,000
Calculate your potential mortgage payment here ahead of time
! Assets, however, commonly count as the following:
Physical assets (such as long-term properties, jewelry, artwork, and vehicles)

Nonphysical assets (such as bonds, stocks, and royalties)

Fixed assets (such as real estate and furniture)

Equity assets (such as retirement accounts and mutual funds)

Liquid assets (such as readily tradable bonds or stocks)
Lenders will verify both your assets and your liabilities ahead of your application.
Remember That There's Value in Getting Your Foot in the Door
You're ready to buy (and know that it's time to!), but your dream home just isn't on the market. What now?
This is what I tell first-time homebuyers: remember that there's value in getting your foot in the door! While your first home may not be your dream home, you can think of it as more of a five-year decision (instead of a lifetime decision). Reframing your mindset to a business perspective type of purchase will help you better consider the lifestyle, location, and general life opportunities that getting into the market now will provide… including helping you secure that dream home a bit further down the road!
This Complete First-Time Homebuyer's Guide Wouldn't Be Complete Without Encouraging You to Work With a Realtor!
If you're thinking of making the Sunshine Coast your home, let me help guide you through the process with the local knowledge you need to navigate the busiest market the Sunshine Coast has ever seen.  
Reach out
to begin the maiden voyage with me today or download
my exclusive Buyer's Guide now!